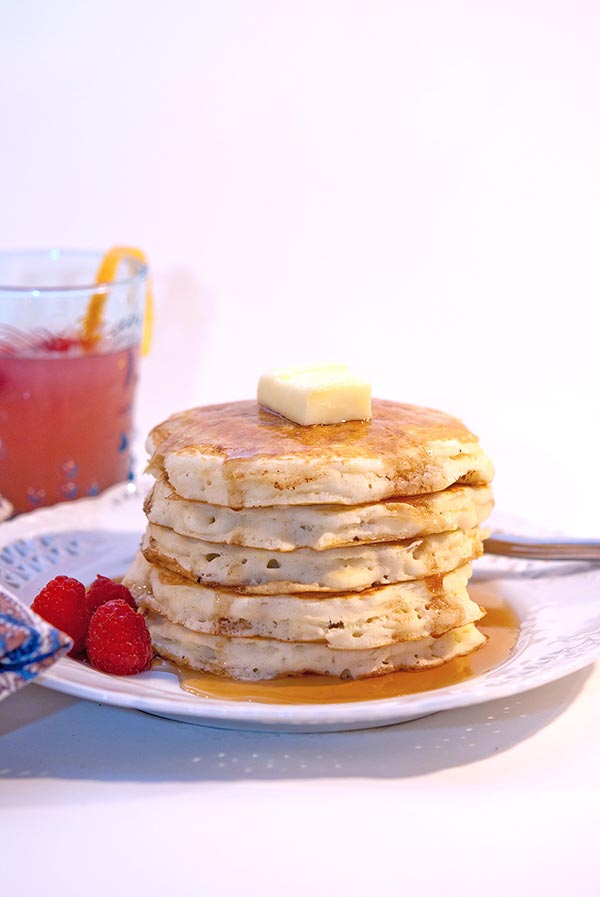 In my opinion, breakfast is the best meal of the day. You get to eat a combination of sweet and savory together at one meal and it is completely accepted by the general public! Bacon, sausage, eggs and pancakes compete for your attention -- each equally delicious in different ways. I always save my pancakes for last. Melted butter and sweet syrup -- my mouth salivates just thinking about it!
In our family, pancakes tend to be a Saturday morning treat, but this vanilla pancake recipe is easily made the night before or made quickly on even the busiest of mornings. The addition of Beanilla Madagascar vanilla extract adds a sweet, vanilla note to a fluffy and light pancake that you will crave on any day of the week.
Vanilla Pancakes Recipe
Ingredients:
1 ½ c. Pastry flour
3 ½ tsp. baking powder
1 tsp. salt
1 tbsp. sugar
1 1/4 cup buttermilk
1 egg
1 ½ tsp. Beanilla Madagascar vanilla extract
3 tbsp. butter (melted)
Directions:
Combine pastry flour, baking powder, salt, and sugar in a bowl. Make a well in the center of flour mixture. Whisk eggs slightly and place in well, add buttermilk, melted butter and vanilla. Whisk together until combined.
Heat skillet to medium, spray skillet with pan spray. Scoop pancake mixture into hot pan, wait until bubbles begin to show in the batter and flip with spatula. Cook approximately 2-3 minutes more. Serve with butter and maple syrup.
Share your thoughts, leave a comment