Sweet and Savory French Toast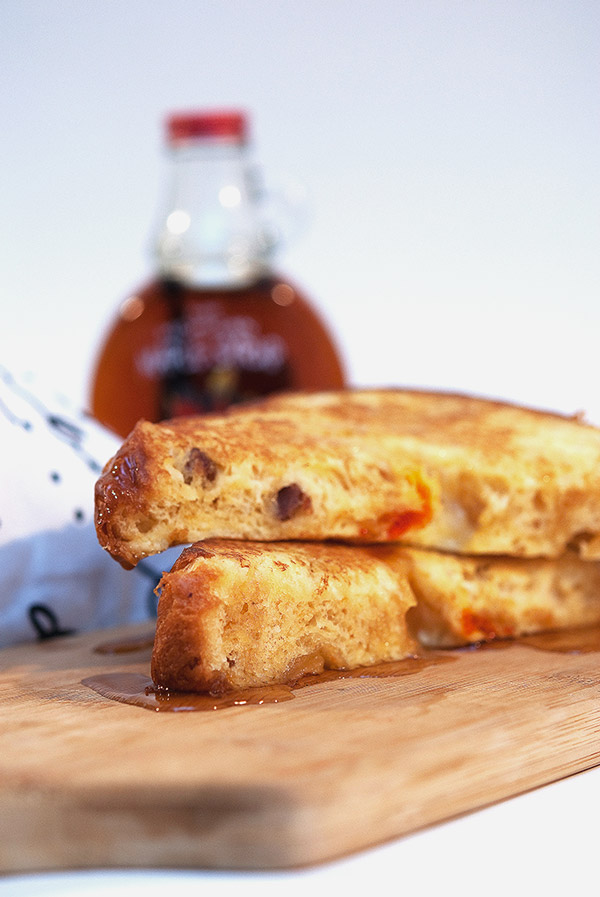 I try to shop at local small businesses whenever I can. I enjoy the fact that I can support local while stimulating my hometown economy. As a former small business owner, and a current employee of a local small business, I know how hard it is to survive and make a profit without loyal consumers.
I have found that most small businesses provide unique products and goods that cannot be found in the big box stores. On a recent Sunday venture, I discovered a quaint bakery that provides unique handcrafted breads and pastries. Being a pastry chef I was thrilled to see beautiful bouclé, many varieties of foccacia, scratch-made chocolate croissants and beautiful black and white cookies. I felt like a kid in a candy store with so many choices. The baker asked what I needed..."Hmmmm, I can't decide." She picked up a golden brown loaf of brioche bread. "I think you will like this," she declared. She handed me a lovely pancetta, jalapeño, Gouda brioche. Perfect for sweet-savory recipes or simply eaten toasted with butter.
Beanilla sells the perfect sweet compliment to a savory French toast; Michigan maple syrup infused with Tahitian Vanilla Beans. The syrup arrives at your house with the vanilla beans in the syrup ready for you to enjoy. If you love vanilla and maple syrup, you will adore this delicious French toast recipe!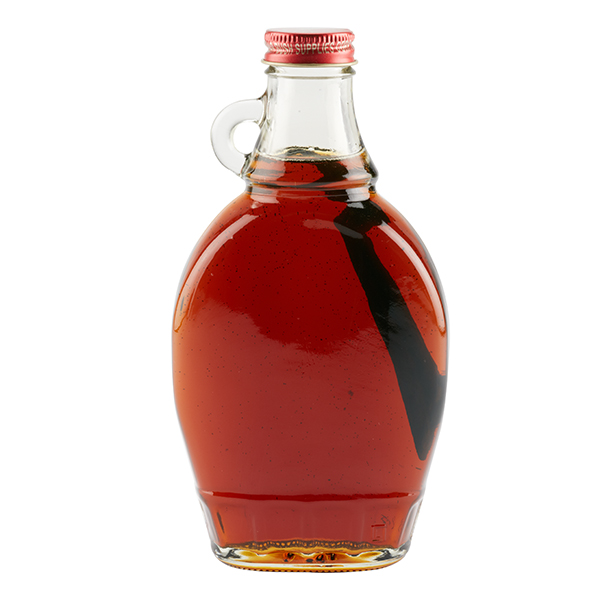 French Toast Recipe
Yields 8 servings
Ingredients:
8

thick slices of your favorite savory bakery bread

4

eggs (slightly beaten)

1 ½ cups

half and half

1 tsp.

cinnamon

¼ tsp.

nutmeg
Directions:
Combine half and half, eggs, cinnamon, nutmeg in a shallow bowl. Whisk to combine. Dip each side of the bread into the egg mixture. Place on a griddle or large fry pan and brown 3-4 minutes on each side. Place on plate and cover with a clean kitchen towel. Repeat until all slices of bread have been cooked.
Assembly
Place two slices of French toast on a plate, drizzle with melted butter and maple syrup, and enjoy!
Share your thoughts, leave a comment