Posted in Baking Recipes, Seasonal Baking Recipes, Fruits, Compotes & Jams, Sweet Sauces & Caramel by Sarah
Baked Apples with Cider Caramel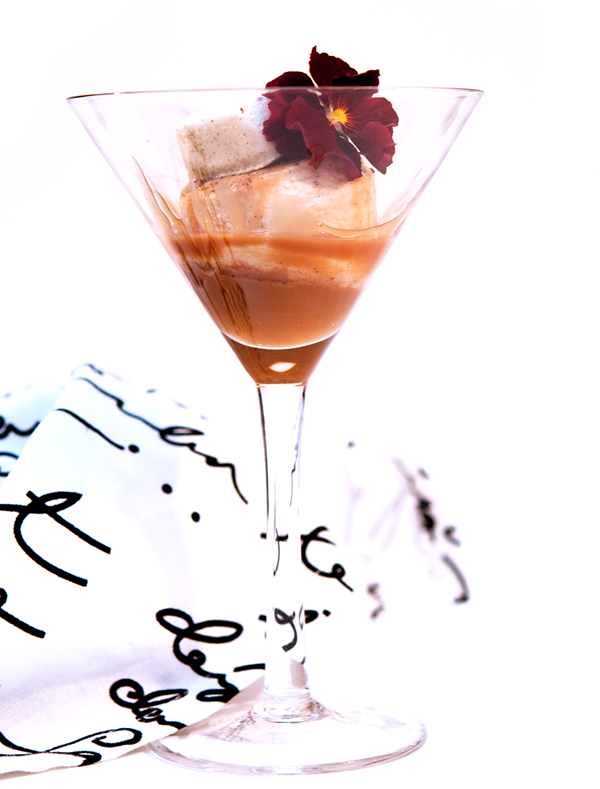 Sunday is family day in our family -- a time to relax and enjoy one another's company. While living in San Diego, Sundays meant we ventured out to explore places or attractions we had not enjoyed before; a new farmers market, Legoland, Disneyland, various dog parks and beaches. Living in So. California was one big adventure, however I love being back in the Midwest! The pace is slower, the people friendlier, I actually know my neighbor (and have spoken to them) and the cider is real!! I know you are probably thinking, "Has she lost it? The cider is real?!"
Shortly after moving to San Diego, I ventured to the grocer's and asked for apple cider. The clerk kindly pointed to the juice aisle. I looked at the bottle and thought to myself, "That is not the apple cider I know!" I asked him, " Where is the cider mill apple cider?" The confused clerk simply stared at me. It was then that I realized that they are not blessed with the cider mills that I had known and loved as a child. Hot cinnamon donuts fresh out of the fryer and sweet, tangy apple cider freshly pressed. I very vividly remember standing in front of the big red apple smiling as my parents snapped our picture. So, when my husband suggested a trip to the local cider mill, I happily agreed. The mill was packed with other patrons with the same idea, but the fall air was crisp and the excitement in the air was contagious. I stood in line with my children and husband, remembering the times I had done the same as a child. The donuts were exactly as I had remembered, and the cider too. I watched as my children pet the horses that carried patrons through the orchard in a hay wagon. "Life is good here," I thought to myself, as I devoured another cinnamon donut.
Share your thoughts, leave a comment!
← Previous Post
Next Post →