Posted in Baking Recipes, Breakfast & Brunch, Cakes by Sarah
Cinnamon Pecan Coffee Cake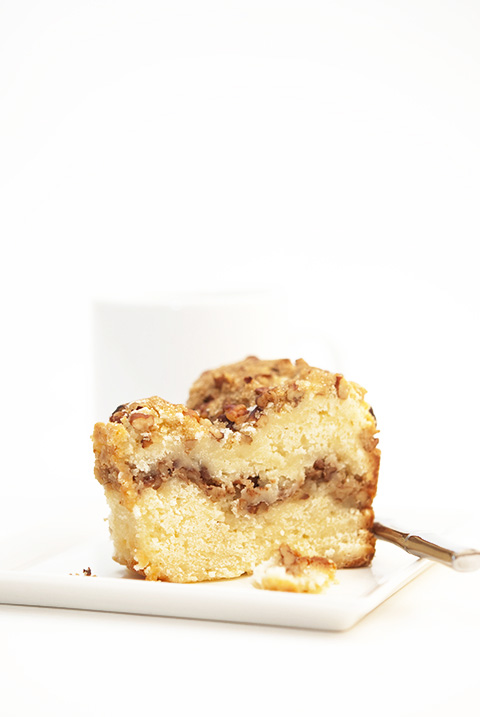 My house is full of the aroma of baked goods; raspberry crumb bars, gooey caramel pecan bars and, my personal favorite, cinnamon pecan coffee cake. There is something very special and incredibly delicious about a really good coffee cake. The perfect way to start, or end, any day! This coffee cake is moist and rich, with sweet ribbons of cinnamon, and pecans enhancing the double-fold Madagascar vanilla extract that is used in this recipe.
Each and every one of Beanilla's vanilla extracts are unique in flavor. Madagascar vanilla extract is smooth, rich and creamy. Madagascar vanilla is a favorite among chefs around the world. This classic type of vanilla adds an incredibly full flavor to any style of dessert.
The renowned Bourbon appellation of Madagascar is a sure ticket to the deep creamy and sweet notes that made this origin famous for vanilla. The quality of the vanilla beans used in this extract are known as "splits", which are achieved when the farmers leave the pods to mature on the vines a few weeks after conventional harvest time. This gives the finished product a full body impact and a remarkable after taste.
We offer this premium extract in both single-fold or double-fold solutions. Our 2-Fold extracts are made with twice the amount of beans used for the same volume of single-fold extract. This results in a more concentrated (double-strength) extract that only requires you to use half the amount normally used in recipes.
Share your thoughts, leave a comment!
← Previous Post
Next Post →