Posted in Baking Recipes, Pastries & Tarts by Sarah
Meyer Lemon Cream Tart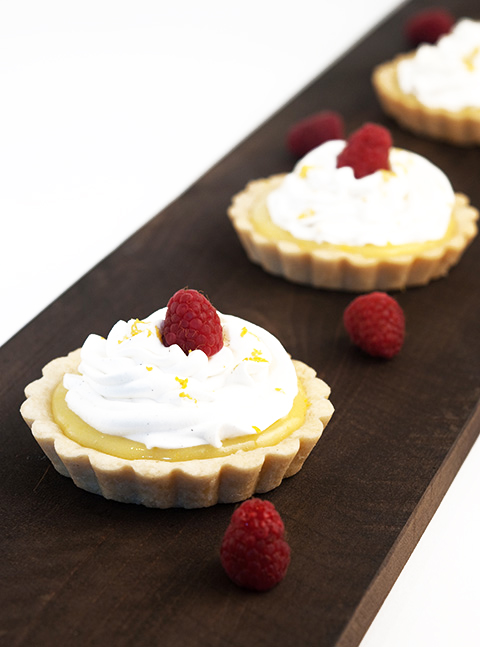 The sun is out, the birds are chirping and the temperature is slowly climbing above freezing. I look out my office window and see the neighbor kids playing basketball in short sleeves, couples walking their dogs and others slowly emerging from winter hibernation. Spring seems to have finally found us!
In celebration of green grass, fresh flowers and bountiful farmers markets to come, I have decided to celebrate with a bright and tangy tart -- a Meyer lemon and orange tart to be precise. Meyer lemons are a specialty lemon that is a cross between a lemon and a mandarin orange. They are typically sweeter and less acidic than traditional lemons making them a perfect choice for desserts and pastries.
I chose to use Tahitian vanilla bean paste in all components of this tart. The versatility and flavor profile of the paste compliments each component perfectly. Our 3-Fold Tahitian Vanilla Bean Paste is made using three times as many vanilla beans as single fold vanilla bean paste. As a result, you get a much fuller, richer and more intense hit of vanilla flavor. Our Vanilla Paste is for the chef or baker who wants a little more performance out of their vanilla flavor. Since it is three times as concentrated, you will use a third less than what the recipe calls for, meaning a little goes a long way (my recipe below takes this into account). This paste packs a serious flavor punch!
Share your thoughts, leave a comment!
← Previous Post
Next Post →