Posted in Baking Recipes, Cheesecake, Mini Desserts by Sarah
Mini Lemon Cheesecake with Vanilla Candied Lemons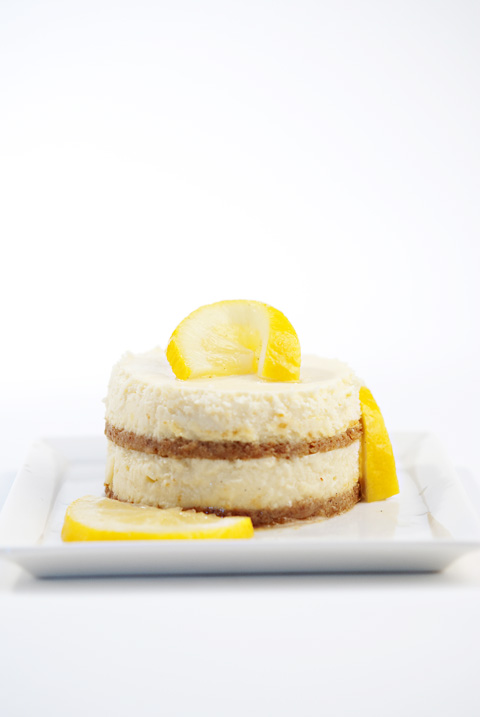 Do you remember the vanilla candied lemon post, and how beautiful those bright yellow lemons looked in the jar? Did you look at those vanilla candied lemons and think, "I should make those!"? Maybe you made them, and now they stare at you every time you open the fridge door. You wonder, "What in the world am I going to do with these?" I have just the solution: lucious mini-lemon cheesecakes with vanilla candied lemon slices.
Lemon imparts a bright and light citrus flavor to a classically heavy dessert. The addition of candied lemons let the recipients know you care enough to go above and beyond the traditional cheesecake.
Serve them at your next family dinner or whip up a batch the next time your significant other invites their boss to dinner. These are guaranteed to impress!
Share your thoughts, leave a comment!
← Previous Post
Next Post →