Posted in Baking Recipes, Candy, Snacks & Treats by Sarah
Candied Pecans with Dried Cranberries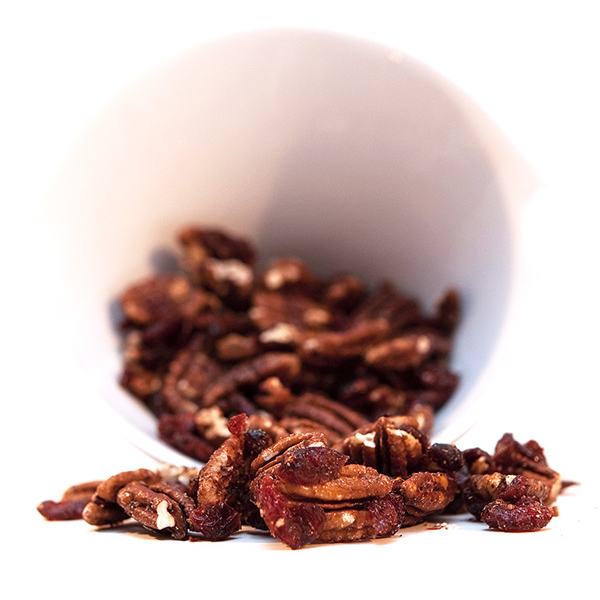 Candied nuts are a wonderful sweet treat any time of the year! I enjoy eating them straight off the baking sheet but they are equally delicious on baked goods or even fresh mixed green salads. A simple salad of mixed greens, blue cheese and French vinaigrette begs for the sweet crunchy candied pecan. When baking, candied pecans can be added to fudge, used as a topping for scones, or even folded into homemade ice cream. The uses for the candied pecan is unlimited!
Most candied pecans use a sugar melted to a specific temperature using a candy thermometer, but I find that any humidity turns the sugar grainy and turns the candied pecans into a grainy unpleasant mass. I recently stumbled upon a recipe that I adapted to my preferences. I added dried cranberries, a touch of cayenne pepper and vanilla bean sugar from Beanilla.
I love these sweet treats; I hope you enjoy them also!
Share your thoughts, leave a comment!
← Previous Post
Next Post →