Cream Soda (For Grown Ups)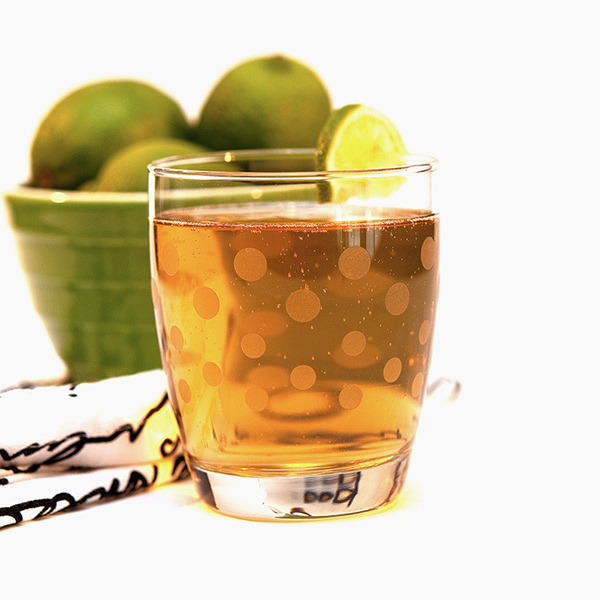 Sweet, creamy, vanilla-based soda is often used to describe cream soda (even though true cream soda contains cream or half and half). Cream soda is said to be created in the early 1900's to recreate the ice cream floats in soda shops at the time.
Approximately 6 days ago I posted a recipe for Vanilla Lime Infused Vodka. My vodka infusion has rested and the vanilla has infused into the vodka for about 10 days now. The result is smooth, vanilla flavored vodka with undertones of fresh lime. It is, by far, one of my favorite infusions I have created.
As promised, I created a delicious drink for you that mimics the sweet creamy vanilla taste of cream soda, but obviously just for adults. This week, grab your favorite vodka, add a Tahitian bean from Beanilla, and toss in some fresh lime peels, and by next weekend your infusion will be ready to enjoy!
Vanilla Vodka Cream Soda Recipe
Yields 2
Ingredients:
3oz. Infused Vanilla Bean Vodka
16 oz. Vernors (a Michigan-based ginger ale - other ginger ales will suffice)
Ice
Directions:
Fill an 8 oz. glass with ice, and pour infused vodka into the glass. Add Vernors to glass until full. Garnish with lime wedge, and enjoy!
Share your thoughts, leave a comment