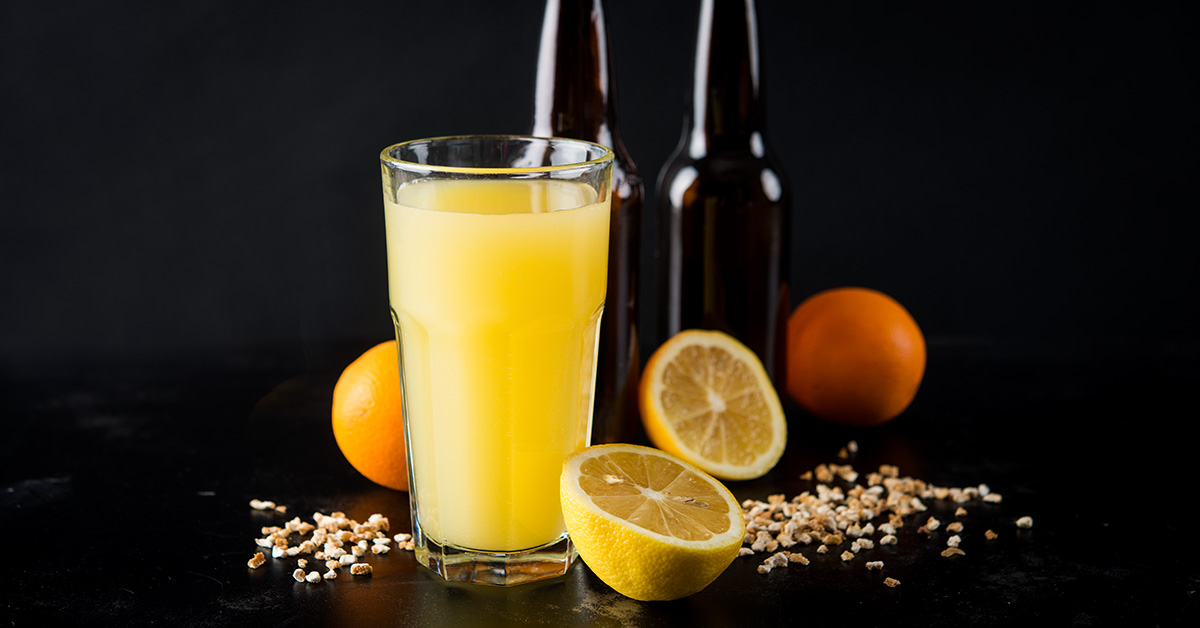 How To Make Soda
Soda, pop, or cola all regional names for the iconic drink we have all grown up with. A sugary sweet carbonated beverage that gives us the kick of caffeine that has gotten us through long nights of cramming for exams and early mornings. Soda is a relatively new creation that only dates back to the 1780's. Chemist Joseph Priestly invented the process of carbonating water while attempting to carbonate the beer brewing process in Leeds, England.
In the early twentieth-century soda fountains were mainly found within medical pharmacies. Pharmacists were one of the few people that understood the complexities of creating carbonated water. At that time, soda water was primarily thought of as a cure for ailments; cocaine, caffeine, and flavorings were added to soda water to cure everything from chronic diseases to headaches. Unfortunately, cocaine is a highly addictive drug that has no healing powers for ailments or diseases and many soda fountains were boycotted due to the stigma attached to the addictive qualities of the drink. By the 1950's, the addition of cocaine had ceased and the soda fountain counter became a place for teens and families to congregate and socialize. Coca-Cola became synonymous with poodle skirts and bobby socks — a fun and innocent way to hang out with friends and the occasional date.
In recent years, there has been a resurgence in working towards a healthier lifestyle. Preservative ladened products and laboratory-produced flavorings/additives are being replaced with natural products. Products such as cane sugar and fruit based flavorings are now being utilized over traditional caramel flavorings and corn syrup. The need to control what we are eating has translated into a huge DIY movement. We are discovering that creating natural products at home is easy and rewarding! Homemade syrups for soda can be made at your leisure and stored in the fridge for up to 10 days, simply add seltzer water or club soda and ice, then enjoy!!!
Homemade Soda Recipe
Raspberry Ginger Soda Ingredients
1/2 to 3/4 cup

water

1 cup

granulated sugar

1/2 cup

frozen raspberries

1/2

vanilla bean (split and sliced)

1 tablespoon

chopped candied ginger
Vanilla Lime Soda Ingredients
1/2 to 3/4 cup

water

1 cup

granulated sugar

1/2 cup

fresh lime juice

1/2

vanilla bean (split and sliced)
Lemon Drop Soda Ingredients
1/2 to 3/4 cup

water

1 cup

granulated sugar

1/2 cup

fresh lemon juice or concentrated fruit juice

1 tablespoon

dehydrated lemon rind
How To Make Soda
Combine the ingredients in a heavy saucepan. Bring to a boil, then turn down the heat and let simmer until the mixture is reduced by half. (To intensify the flavor, you can add a dash of an appropriately flavored extract.)
Store the finished syrup in a squeeze bottle in the refrigerator for instant access.
To make homemade soda, simply add a desired amount of syrup to a glass of ice and top off with seltzer water or club soda.
Share your thoughts, leave a comment