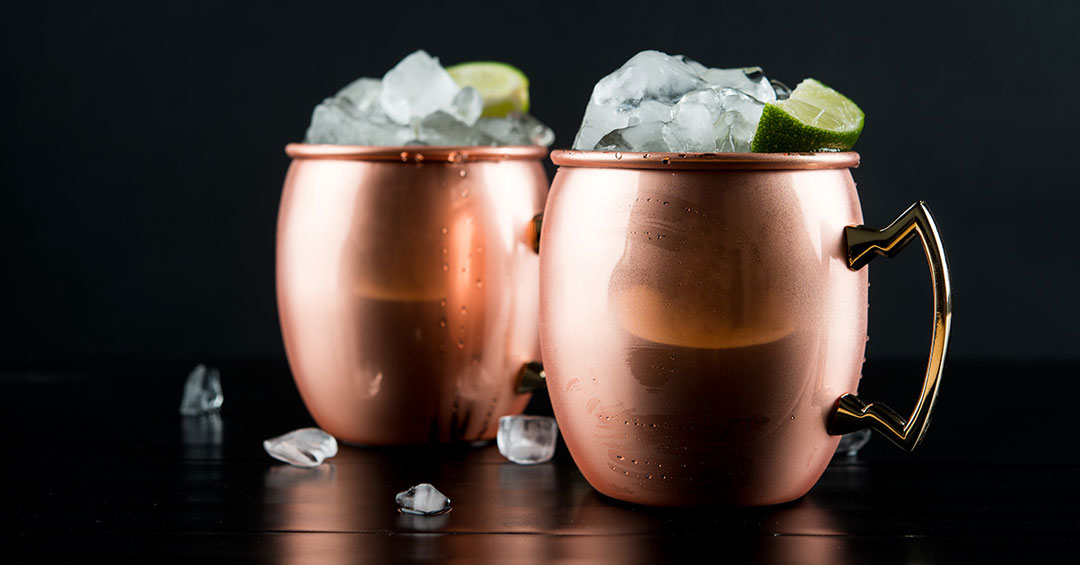 The Moscow Mule is one of the most popular drinks in the world, and it's easy to see why. It's light, crisp, and has just enough bite to keep things interesting. And, of course, you get to drink it out of a fancy copper mug. With the weekend almost upon us, it seemed like the perfect time to mix up our own take on this classic cocktail. This vanilla Moscow Mule recipe will help you unwind in no time.
Like most great inventions, the Moscow Mule was born of necessity. Vodka is the most popular spirit in the world, but it has not always been so beloved in the United States. In fact, in the first half of the 20th century, most Americans wouldn't touch the stuff. That all changed after a fateful meeting in 1941 between John G. Martin, president of Smirnoff's U.S. distributor and John A. Morgan, president of Cock n' Bull Products, which manufactured a ginger beer. Neither Smirnoff vodka nor Morgan's ginger beer were selling well, leading the two men to wonder if combining their products might help change their fortunes. They mixed the two into a cocktail, decided it was good, and a legend was born. Within a few days, the drink was christened the Moscow Mule, and Martin set off trying to sell it to bartenders across the country.
What about the now-ubiquitous copper mugs the Mules are served in? Another of Martin's marketing angles. He would ask bartenders across the United States to pose for photos with a bottle of Smirnoff and a special copper mug. He would leave one copy of the photo for that bartender to display and take another copy with him, to help convince others of the popularity of the Moscow Mule. The stunt worked, and the drink—and vodka—soon skyrocketed in popularity.
In the decades since its invention, the Moscow Mule has seen some ups and downs. It faded into obscurity for years, until the recent trend toward craft cocktails (and a renewed marketing push from Smirnoff) helped bring it back into vogue. For our recipe, we stick close to the classic recipe, with only one addition: a hint of true Tahitian vanilla. This adds a sweet, floral note to help balance out the Mule's acidic kick and help mellow you out after a long week.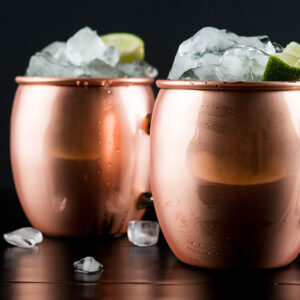 Vanilla Moscow Mule
Tahitian vanilla adds a sweet, exotic floral note to a tried-and true classic cocktail.
Ingredients
1/2

fresh lime

1/4

Tahitian vanilla bean, sliced and scraped

2

oz

vodka

4-6

oz

ginger beer
Instructions
Squeeze the lime into a copper Moscow Mule mug, then drop the spent peel into the cup.

Add the vanilla bean scrapings and stir to combine.

Place a small handful of ice into the mug.

Pour in vodka, top with ginger beer, and enjoy!
Share your thoughts, leave a comment