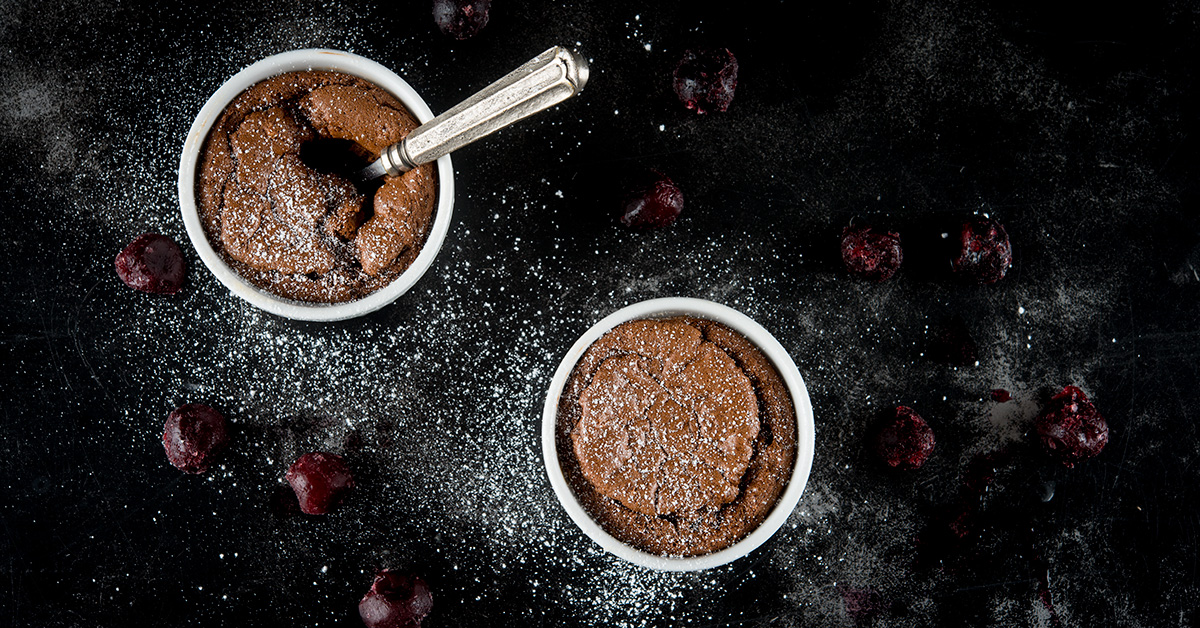 Homemade Chocolate Cherry Soufflé
By now many of you know that I was a chef for many years, a pastry chef to be exact. I loved the fast-paced, creative outlet that working as a chef provided. What I did not like was the 14-hour days, odd hours and lack of time I had to spend with my family and friends. You definitely form a camaraderie, a bond with your kitchen staff, they essentially become your family. When we made the decision to move from California back to Michigan I was given the opportunity to take some time and seriously contemplate the direction of my career. Did I want to continue on a path as a chef or combine my degree in business and culinary in a different and unique direction? I worked a bit in the culinary scene here in Michigan but life took an unexpected turn when I answered a craigslist ad to blog for an up and coming vanilla company. Four years later I am finishing up a fine arts photography degree and growing my business by leaps and bounds. I have the ability to find the beauty in food (my first passion) through the lens with an amazing company who is open and willing to nurture creativity and passion. Thank you to two innovative entrepreneurs who had the foresight and willingness to allow me to grow with them. Thank you Beanilla!
So let's celebrate with a chocolate cherry soufflé! As I looked back through my binders from culinary school I realized I have never made a soufflé. Can you believe that?? A chef who has never made a soufflé, unheard of. In that moment it became abundantly clear what my next recipe needed to be, a rich but light and airy chocolate soufflé but not just any chocolate soufflé, a chocolate cherry soufflé. We are after all in the heart of cherry country. Michigan is one of the top producers of sweet cherries. We celebrate this fact with many cherry festivals each year, engorging ourselves in sweet cherry pies, cherry preserves, condiments and even dried cherries.
Our cherry extract is the perfect addition to any dessert, pastry or sauce when fresh cherries are not in season. The tangy and bright flavor of cherry compliments dark in chocolate in a very unexpected way. Many of the high-quality dark chocolate bars on the market inherently have notes of cherry and almond. The perfect way to bring out the cherry notes in the chocolate.
Share your thoughts, leave a comment