Chocolate Cherry Granola Bark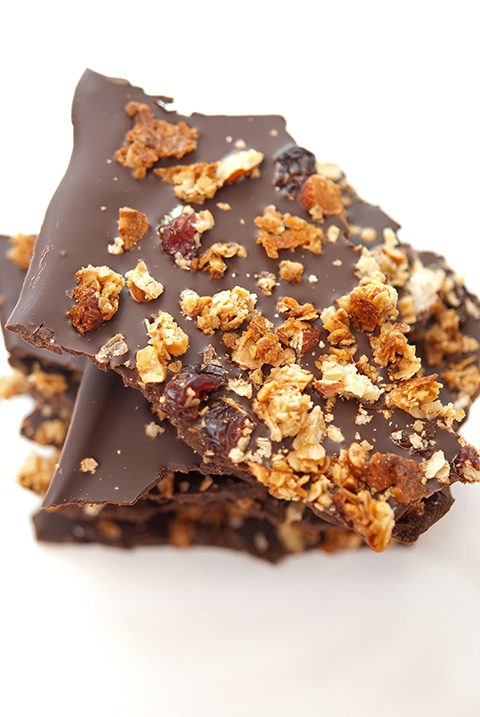 Chocolate, cherries, oatmeal, coconut, smoked almonds; all delicious ingredients on their own. Combine and bake all of these individual ingredients with a touch of butter, a bit of locally produced fresh honey and something magical happens! Store bought granola is delicious but nothing can compare to freshly baked granola.
We all know that homemade granola is the perfect addition to our morning routine, but why does it just have to be limited to a breakfast staple? Bittersweet chocolate, melted and spread into a thin layer then sprinkled with a handful of homemade granola is the perfect mid afternoon pick me up snack. Portable and packed with protein, chocolate cherry granola bark will keep you going through the toughest part of your day.
Our Madagascar vanilla bean paste will become a staple ingredient in all your baked goods, candies and desserts. Beanilla Vanilla Paste is our in-house proprietary blend of select Bourbon and Tahitian vanillas used to create an equal balance of flavor and aroma. The floral, fruity, cherry like notes of the Tahitensis variety blend wonderfully with the nutty-chocolate character of the Planifolia type in the rich and wonderful 2-Fold Paste. Perfect when you don't want to mess around with scraping and splitting a vanilla bean. The paste gives the look of vanilla bean caviar to any of your recipes but the convenience of an easy to measure paste. Give it try and let us know what you think!
Chocolate Cherry Granola Bark Recipe
Yields 10-12 pieces
Ingredients:
1 cup

oatmeal

1/2 cup

dried cherries (chopped)

1/2 cup

smoked almonds (chopped)

1/8 cup

butter (melted)

1/4 cup

honey

1/2 cup

coconut

1/2 tsp.

Beanilla vanilla bean paste (2-Fold)

8 ounces

bittersweet chocolate (broken into pieces)
Directions:
Combine all ingredients together in a medium bowl.
Mix together with a spoon until well combined.
Spread out onto a baking sheet in a single layer. Bake for 16-18 minutes until the granola is golden brown. Cool to room temperature.
Break the chocolate into pieces and place in a microwave safe bowl. Melt in 1 minute intervals until the chocolate has melted. Stir. Spread in an even layer onto a baking sheet covered in parchment or a silpat. Sprinkle a layer of granola on top of the chocolate. Place in the refrigerator and let the chocolate harden. Break into pieces and enjoy!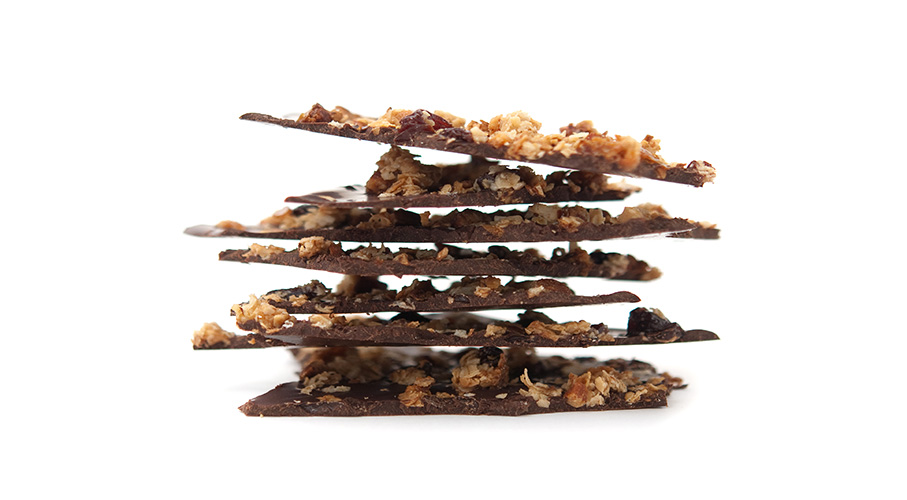 Share your thoughts, leave a comment