Homemade Energy Bars - Cherry Chocolate Almond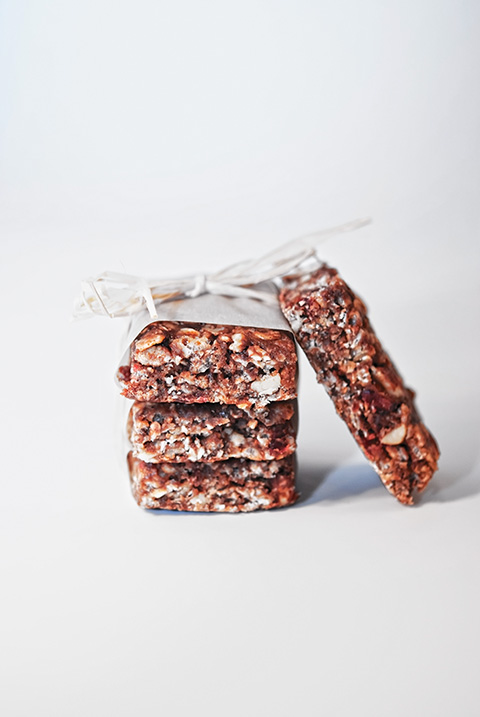 I am surrounded by runners -- not just your every-day-I-think-I-will-go-out-for-a-leisurely-jog runner, but hardcore I-think-I-will-run-a-marathon runners!
I am not a runner. I try to get out there and run a few miles, but my boredom gets the best of me. I know there are many people who love the freedom it gives them to be able to put on a pair of shoes and leave the stress of family, work and financial obligations behind. I know the health and weight benefits that running provides, but as much as I want to be one of those people, I just can't get past the monotony and boredom of a long run. But….. I live with a family of runners, and I am their biggest supporter. You will always find me on the sidelines cheering for them at their next big race. I will always be there with a water bottle of Gatorade and a Clif bar to congratulate them on their accomplishment. I will always be their biggest fan.
Clif bars and energy bars are one of the mainstays at any race and in many runners' diets, but they are packed full of preservatives and are quite expensive! Being a chef and a supporting runner's wife I thought, "How hard can it be to make a more nutritious and natural bar for the runners in my life?" I made them today and it was easy, tastier, lower in calories, and a lot cheaper! So if you have a runner, athlete, or health conscience person in your life (or if YOU are one), share the love and make this delicious and nutritious energy bar!
Share your thoughts, leave a comment