Posted in Baking Recipes, Vanilla Bean Recipes, Beverages, Drinks & Cocktails by Garrett McCord
Vanilla Rhuby Slipper (Rhubarb Cocktail)
By Garrett McCord, author of Vanilla Garlic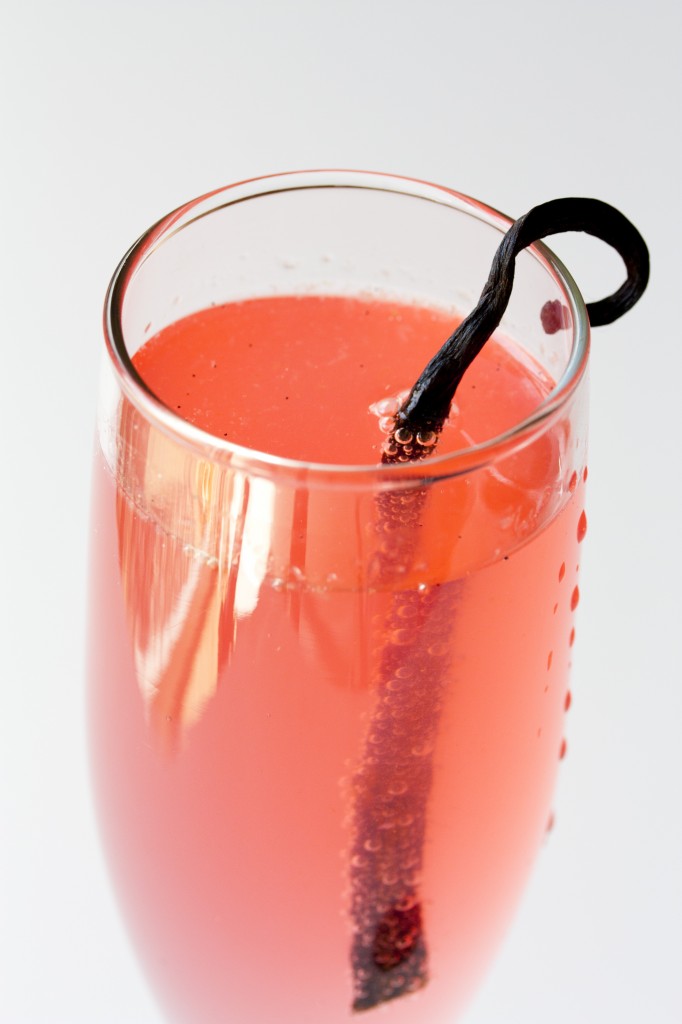 This cocktail utilizes a modern, summery mix of unique flavors that blend together surprisingly well. A modern simple syrup infused with rhubarb, rosemary, and vanilla is splashed together with a vodka and sliced cucumbers.
Served from a pitcher into glasses filled with waiting ice the mix is topped off with a bit of ginger ale. The drink is intriguing and mellow and sure to be a hit at your next party.
Share your thoughts, leave a comment!
Next Post →