Vanilla Rhuby Slipper (Rhubarb Cocktail)
By Garrett McCord, author of Vanilla Garlic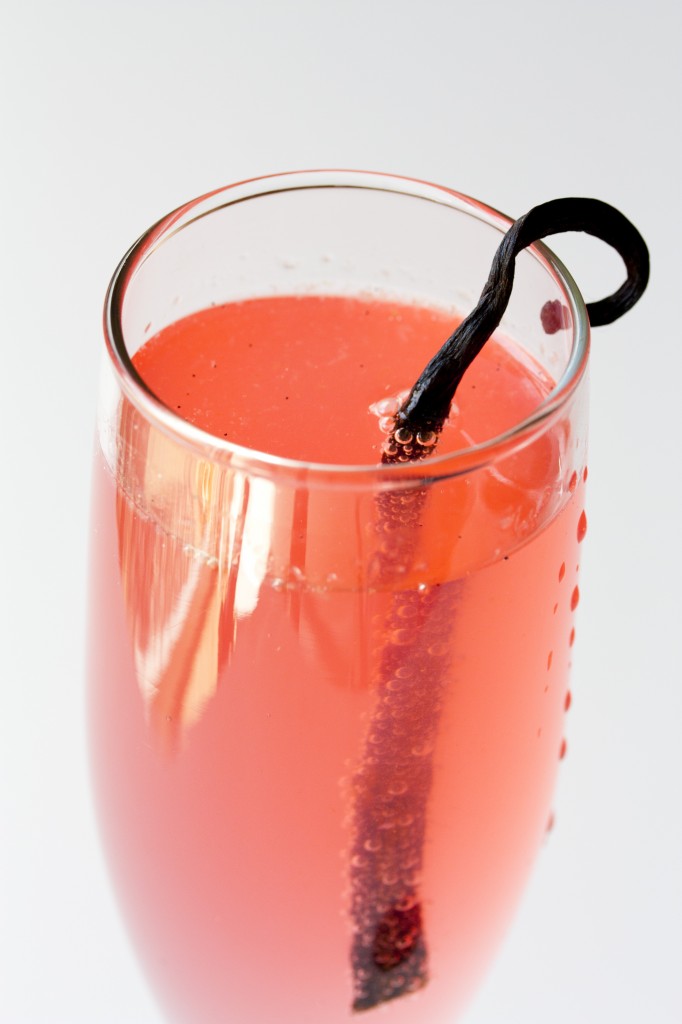 This rhubarb cocktail with vanilla bean utilizes a modern, summery mix of unique flavors that blend together surprisingly well. A modern simple syrup infused with rhubarb, rosemary, and vanilla is splashed together with a vodka and sliced cucumbers.
Served from a pitcher into glasses filled with waiting ice the mix is topped off with a bit of ginger ale. This rhubarb drink recipe is intriguing and mellow and sure to be a hit at your next party.
Vanilla Rhuby Slipper Recipe
Ingredients
1 pound

rhubarb, chopped

1

vanilla bean

, cut open and seeded

2 tablespoons

chopped fresh rosemary

2 cups

water

1 ½ cups

sugar

½

cucumber, sliced thinly

2 1/2 cups

vodka

ginger ale
Directions
1. Place the rhubarb, vanilla bean seeds and pod, rosemary, water and syrup into a saucepot over high heat. Bring to a boil and then simmer for 15 minutes. Strain the syrup through a fine mesh sieve. Toss the rhubarb and rosemary but save the vanilla bean. Allow the syrup to cool.
2. Pour the syrup, vanilla bean, vodka, and the cucumber slices into a pitcher and place in the fridge to chill and infuse for an hour or so.
3. When ready to serve pour into a glass filled with ice. Fill up about fourth to a third of the way full depending on how strong you want your drink. Top off with ginger ale.
Share your thoughts, leave a comment