Dried Vanilla Beans? Plump Them Up!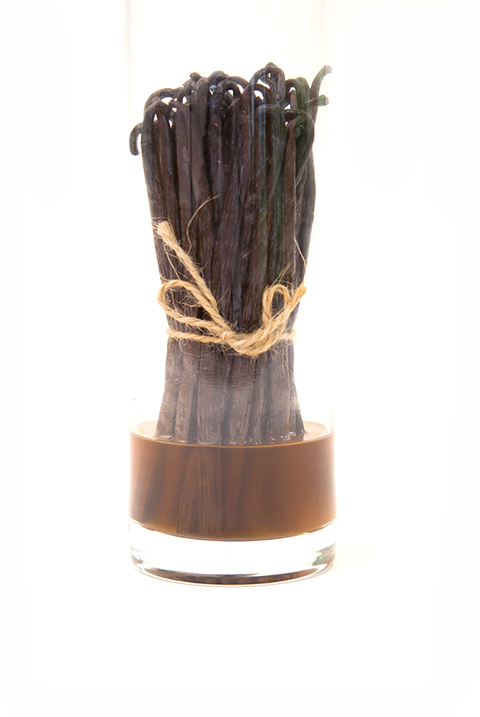 Plumping vanilla beans in vodka or rum is a great way to use, store and even reconstitute dried vanilla beans. Plumping vanilla beans not only keeps them moist and fresh for up to six months, it also makes harvesting the vanilla bean caviar simple and easy! Plumping the beans softens the inner seeds into a kind of paste that is easier to work with, unlike an unsoaked vanilla bean. With a simple squeeze, you can empty the vanilla bean of its seeds in very little time. If you have never seen or heard of this technique, below is the simple step by step process. Plus, we included a delicious and simple vanilla whipped cream recipe once your plumped beans are ready!
Wondering what to do with those gorgeous plumped vanilla beans? How about a simple vanilla bean whipped cream. Once you make your own rich and creamy vanilla whipped cream you will never go back to the can or tub!
Share your thoughts, leave a comment