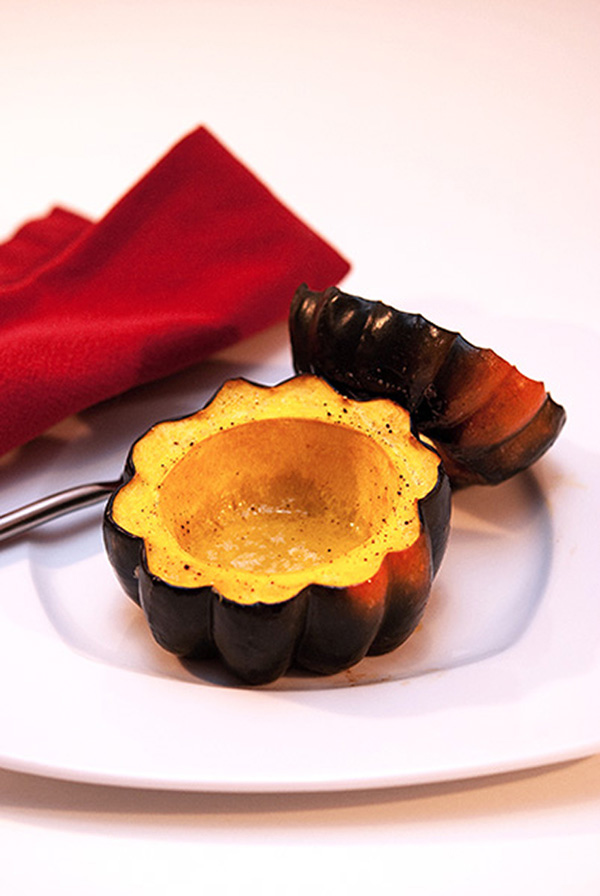 Fall is upon us, and the squash crop is showing up in the grocery stores and farmers markets. I know you were expecting a dessert recipe, but I can't survive on desserts alone, contrary to popular belief!  As fall approaches, my family and I start to crave those comfort foods that make you feel warm and cozy when the temperatures start to drop.
Acorn squash resembles an acorn, as its namesake states. Acorn squash, also called pepper squash  or Des Moines squash, is a winter squash with distinctive longitudinal ridges and sweet, yellow-orange flesh. Although considered a winter squash, acorn squash belongs to the same species as all summer squashes (including zucchini and yellow crookneck squash). www.wikipedia.com
Acorn squash was a staple in our home growing up. I always knew that the seasons were changing when I sat down to family dinner and acorn squash was on the table. My mom cut the squash in half, scooped out the seeds and placed them in a baking sheet with a pat of butter. Then she sprinkled salt and pepper on them, and roasted the squash in the oven for what I felt like was forever! Once it reached the table it was browned from the butter and roasting in the oven, and the inside was soft and creamy. Simple, comforting and oh so delicious!!
When creating this recipe I considered using Beanilla Vanilla Fleur de sel, but then I tried the roasted acorn squash sprinkled with Beanilla Vanilla Sugar! Delicious is the simplest and best way to describe the sweet and savory flavors with the addition of the vanilla sugar! I think I found a new family tradition.
Vanilla Acorn Squash Recipe
Yields 4
Ingredients:
2 whole acorn squash
4tbsp. butter
Salt and pepper to taste
4 tbsp. vanilla sugar
Directions:
Cut acorn squash in half using a sharp knife. Once the squash is cut in half, cut the bottom off the squash so that it will sit upright while baking.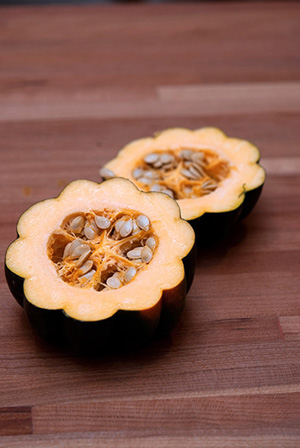 Scoop out seeds from the squash with a spoon. Place on baking sheet and place 1 tbsp. butter in the center of each squash. Sprinkle with 1tbsp. vanilla sugar per half squash. Salt and pepper to taste.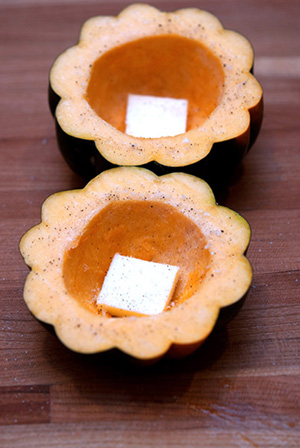 Bake at 400 degrees for 45 minutes or until golden brown and flesh is fork tender.
Share your thoughts, leave a comment