Posted in Savory Recipes, Salads by Sarah
Vanilla French Vinaigrette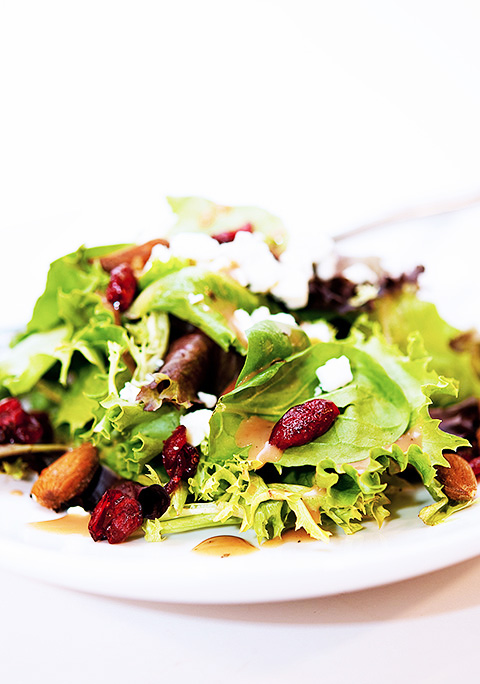 What is your new year's resolution this year? Maybe you want to find love, a new job, make more money, build your business or perhaps you are one of the many who resolve to find and maintain a healthy lifestyle. Maybe you would like to lose weight or perhaps you just want more energy. While I can't find you love or make you more money, I can certainly help you on the path to a healthy lifestyle with a simple, but delicious, recipe.
When we think of healthy eating, we ultimately think of salads. Salads are a simple and versatile way to cut calories, and introduce green vegetables and lean proteins into our daily eating habits. One of the easiest, simplest and most delicious dressings is a vinaigrette. A vinaigrette is an emulsion of liquid and oil, whisked together to incorporate in a very flavorful dressing. Basic vinaigrette consists of an acid and a base, but the most delicious and flavorful is the French vinaigrette. French vinaigrette is typically a mixture of olive oil, vinegar (I like champagne vinegar), Dijon mustard and salt/pepper. The addition of Tonga vanilla beans from Beanilla gives this vinaigrette a rich slightly smokey flavor. The addition of the vanilla to the dressing will compliment any grilled protein that is added to the salad, particularly salmon or a grilled chicken breast.
Share your thoughts, leave a comment!
← Previous Post
Next Post →