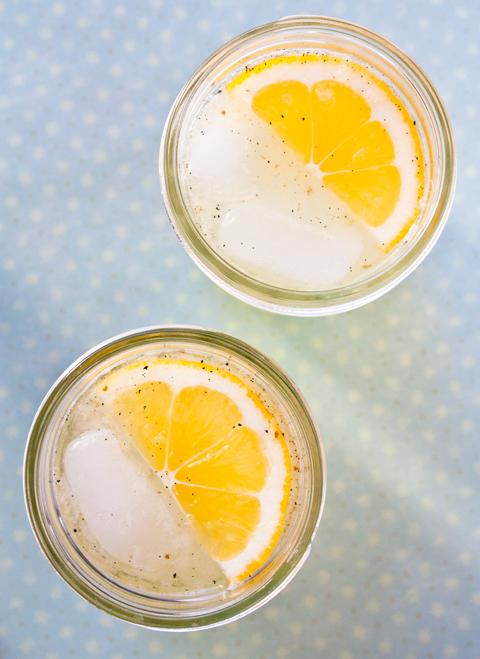 Welcome to a refreshing summer treat: Vanilla Bean Lemonade! As the temperatures rise and the sun shines brightly, what better way to beat the heat than with a tall glass of this citrus-infused delight? Bursting with the invigorating flavors of lemons and the aromatic essence of vanilla, this recipe is guaranteed to quench your thirst and transport you to a blissful summer oasis.
Imagine sipping on a chilled glass of Vanilla Bean Lemonade while lounging by the pool, hosting a backyard barbecue with friends, or enjoying a leisurely picnic at the park. The combination of tangy lemon zest, the subtle sweetness of vanilla bean, and a touch of sugary goodness creates a harmonious symphony of flavors that will make you smile. With each sip, you'll feel rejuvenated, energized, and ready to embrace the sun-soaked adventures that summer has to offer.
This Vanilla Bean Lemonade recipe captures the essence of the season, providing a cool and revitalizing beverage that is both simple to make and incredibly satisfying. So, grab your lemons, a vanilla bean pod, and let the summer vibes flow through each glass as you indulge in the delightful fusion of flavors that will keep you refreshed all season long.
Be sure to use a peeler to peel the zest from your lemons before you juice them. Added to the simple syrup they impart a lot of color and flavor. Enjoy a creamy, yet tangy beverage with our vanilla bean lemonade recipe below.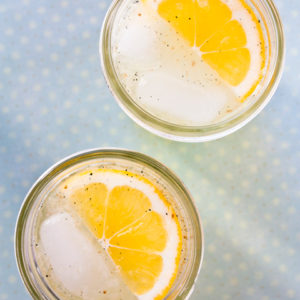 Vanilla Bean Lemonade
This recipe for vanilla bean lemonade combines the bright, citrusy flavors of lemon with the fragrant sweetness of vanilla bean, resulting in a refreshing and flavorful summer drink
Ingredients
Lemon Peels

(from juiced lemons)

1

Vanilla Bean

(split and seeded)

1

C

Granulated White Sugar

5

C

Water

1½

C

Fresh Lemon Juice

Lemon Slices

(optional, for garnishing)
Instructions
Place the lemon peels, vanilla seeds and pod, the sugar, and 1 cup of the water in a saucepan. Bring to a simmer over medium-high heat and let cook for 1 minute. Cover and allow to steep for 10 minutes.

Pour the simple syrup (peels, pod, and all) into a pitcher. Add the rest of the water and the lemon juice and stir. Taste and adjust as needed. The vanilla pod and peels will continue to infuse the lemonade as it sits. Pour into glasses filled with ice and garnish with a slice of lemon.
Share your thoughts, leave a comment