By Garrett McCord, author of Vanilla Garlic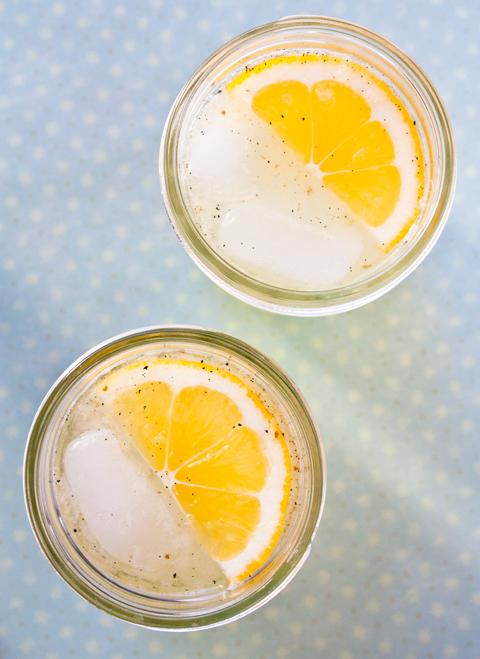 When lemons come into season in the middle of winter I start to go a bit lemonade crazy. Yes, it may still be chilly outside and the car windshield may still require a scraping every morning, but I can never say no to a tall glass of gourmet lemonade. Enjoyed in front of a fire with a bowl of aveglemono soup, a favorite book you've read five times before, or a slice of almond cake lemonade always makes life a bit more enjoyable and lets you forget the world for a few moments.
I usually end up using the more common Eureka lemons for my lemonade as I think their intense citric punch is a good contrast against the sugar, but a sweet and orange-y Meyer lemon will be just as happy in a clinking glass filled with ice. I also always toss in the pod and seeds of a fresh vanilla bean - usually Tahitian for its creaminess - as it adds a floral, rich, decadent layer of flavor to the lemonade. Plus, who can resist the comely pinprick speckles of real vanilla dancing in their drink?
Be sure to use a peeler to peel the zest from your lemons before you juice them. Added to the simple syrup they impart a lot of color and flavor. Enjoy a creamy, yet tangy beverage with our vanilla bean lemonade recipe below.
Share your thoughts, leave a comment