Posted in Baking Recipes, Candy, Snacks & Treats by Sarah
Candied Vanilla Lemon Slices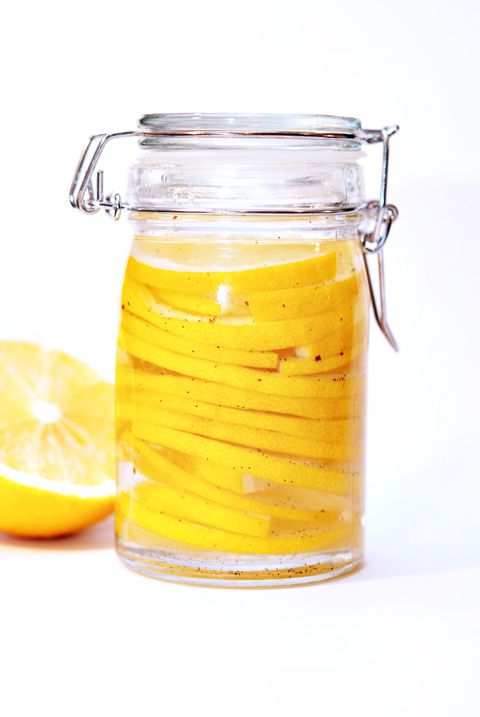 There is nothing quite as bright and cheerful as a lemon. I often buy a bag of lemons as a centerpiece for the breakfast table. The addition of these bright little fruits can cheer up even the grayest day! They are also one of the most versatile fruits; they can be used in both savory and sweet applications. The lemon's bright and tangy flavor can liven up just about any dish from roasted chicken to a beautiful fresh lemon curd tart.

One of my go-to garnishes is the candied lemon. They add a touch of freshness and whimsy to many of my favorite desserts. I use them to garnish lemon cakes, fresh lemon cupcakes, lemon tarts and, of course, lemon bars. The garnish options are unlimited for these beautiful candied fruits.
Candied lemons are very simple to make and will keep in your fridge many weeks, waiting to be enjoyed.
Share your thoughts, leave a comment!
← Previous Post
Next Post →