Posted in Savory Recipes, Appetizers by Sarah
Spicy Vanilla Edamame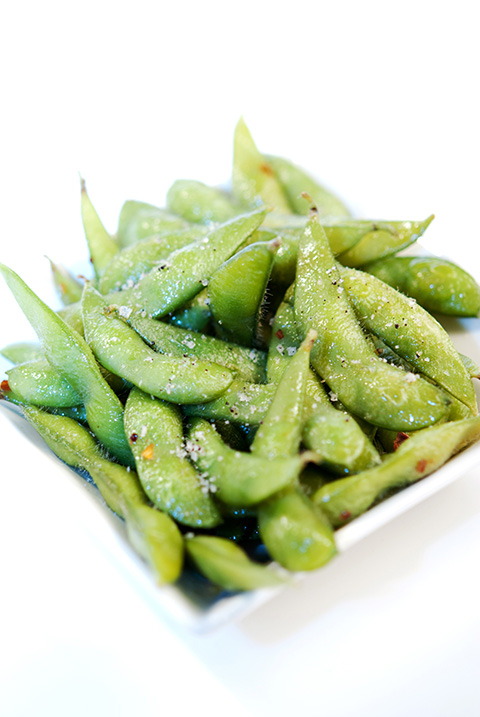 Edamame is not what comes to mind when you think about vanilla! Beautiful lemon coconut raspberry cakes, fresh fruit tarts smothered in rich custard fillings, and gooey chocolate fudge brownies seem much more suited to the vanilla bean, but I'm here to inform you that vanilla and savory are a match made in heaven.
Each species of vanilla bean has a unique flavor profile; for instance, the Ugandan vanilla bean has rich chocolate undertones that enhance any mole. Indonesian vanilla beans are sweet with a smoky undertone perfect for barbecue sauces and grilling. Tahitian vanilla beans have a rich floral and fruity undertone that pairs beautifully with demi glace for rich savory sauces. As you can see, the vanilla bean is very versatile and does not need to be limited to sweet applications.
Spicy Vanilla Edamame is a quick and easy snack packed with flavor and protein. Serve at your next barbecue, as an afternoon snack for the kids (what kid doesn't like to play with their food?) or as an alternative to potato chips on the buffet table.
Share your thoughts, leave a comment!
← Previous Post
Next Post →