Posted in Baking Recipes by Sarah
Almond Bundt Cake Recipe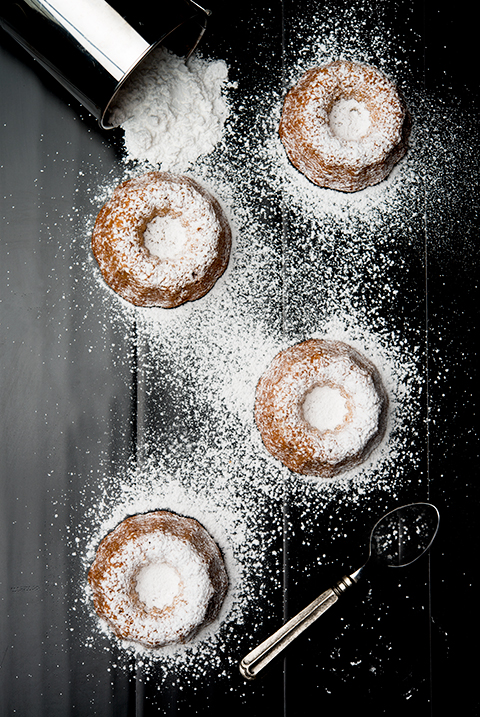 There are very few of us that do not like a moist, buttery piece of perfectly baked cake. Cakes can be overly fussy sometimes when including layers, buttercream, royal icing, fondant, gum paste, etc. The essence of the cake is sometimes lost in layers of other things… Bundt cake is simply cake, no fuss.
Bundt cakes have been around for centuries based on a European confection. The traditional Bundt shaped pan was not introduced until the mid 1950's. A man by the name of H. David Dalquist created the pan for a group of Jewish women for the sole purpose of creating kugelhopf. In 1966, a bundt cake took 2nd place in the annual Pillsbury cook-off. The desire for the bundt pan launched the Nordic Ware Company into full production. The classic bundt shaped pan remains popular today.
Almond is a key component in many desserts. Its buttery flavor and distinct aroma make it instantly recognizable in desserts. The smell of almond instantly transports me to my grandmother's kitchen. Baking traditional Dutch desserts filled with almond paste, her small round frame wrapped in a full apron. A beautiful memory that always floods back when a bottle of almond extract is opened. Almond has the unique ability to bring flavors together. Almond scones, frosting and cakes are now within reach with this premium almond extract. We are very proud of the depth of flavor provided by this incredible extract. What is your favorite baking memory of almond extract?
Share your thoughts, leave a comment!
← Previous Post
Next Post →