Homemade Vanilla Extract Labels (Printable)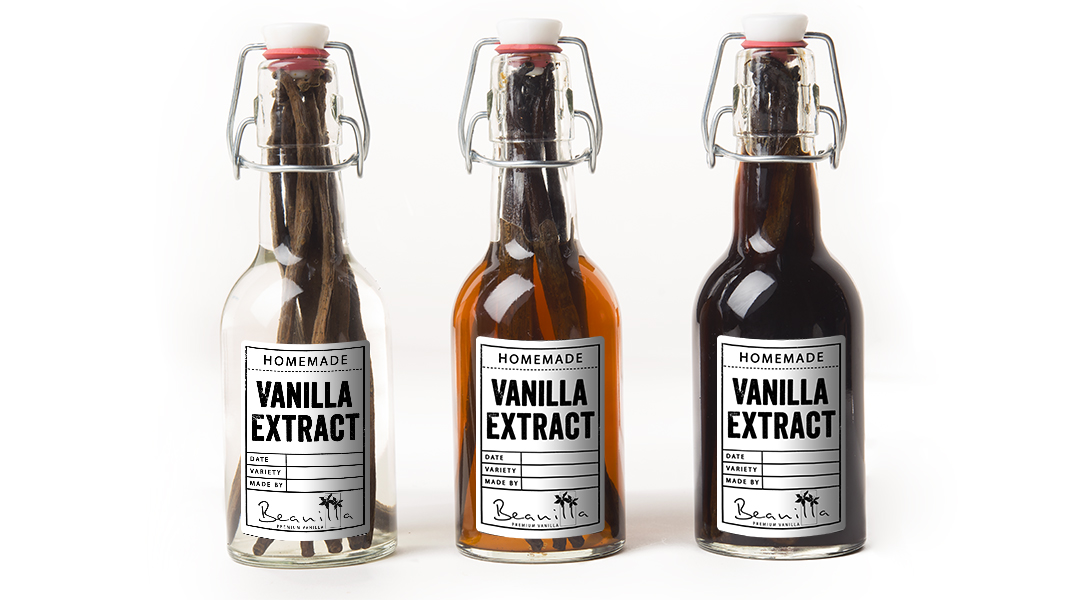 Christmas is just around the corner! Now is the perfect time to start making homemade vanilla extract for holiday gift-giving and baking. From vanilla beans to decorative glass bottles, we have everything you need to make homemade vanilla extract. For those who want to dress up their extract creations, we have created this free downloadable homemade vanilla extract label template that you can print right from home.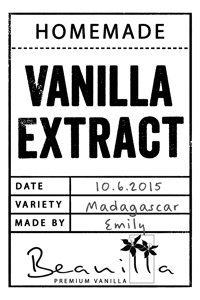 Each label measures 2x3" (2" width x 3" height) and contains 8 labels on an 8.5" x 11" downloadable pdf template. Using glue or adhesive, you can print and cut out each label and affix them to your bottles. An even better way to print your labels is on 8.5 x 11" full-sheet label paper which can be purchased from most any office supply store.
Using a pen or felt tip marker, we have left space for you to write the date, variety of vanilla bean and maker
Happy extracting!
Share your thoughts, leave a comment