Chocolate Chip Cookie Marshmallow Peep S'mores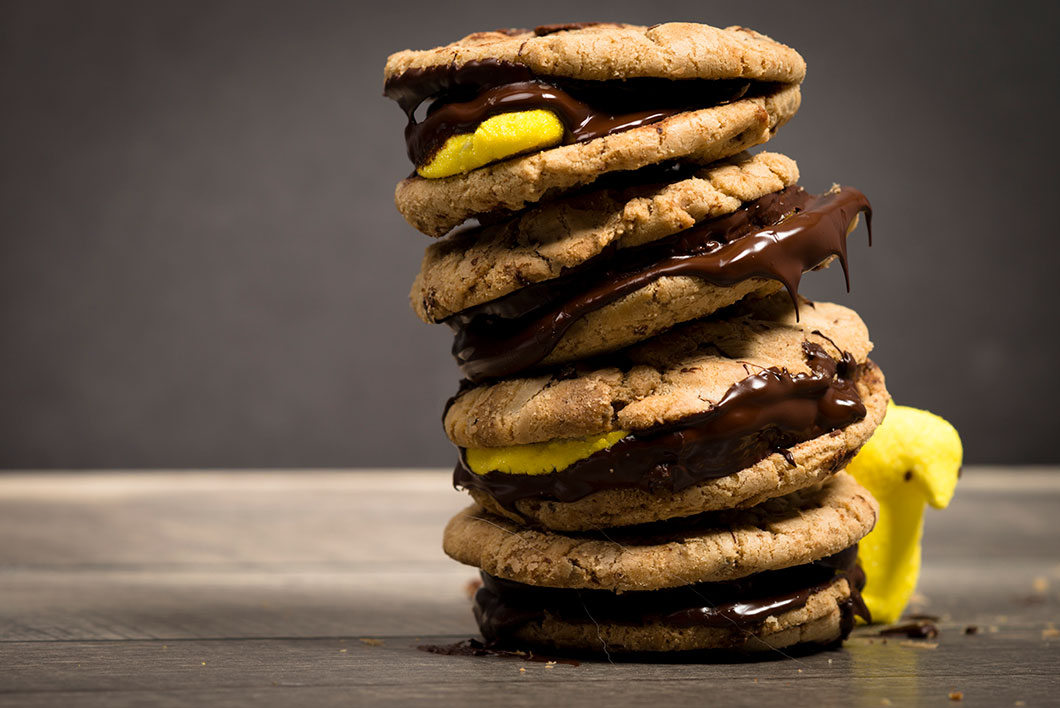 Easter is just around the corner! The bright red and white displays of Valentine's Day are long gone, and the Kelly green of St. Patrick's day has given way to the pastels of pink, yellow, blue and green. Easter baskets, egg-dying kits, and of course a variety of Easter treats have taken over store shelves.
While Easter goodies usually come in the form of egg-shaped candy or chocolate bunnies, one of our favorite recipes is a spin on the campfire classic known as s'mores. We take the tried-and-true formula to the next level by incorporating some of the Marshmallow Peeps the Easter Bunny is so fond of leaving behind. Making these even more indulgent is the fact that we use homemade chocolate chip cookies instead of boring old graham crackers. Give these decadent delights a try, and you're guaranteed to have a Happy Easter.
Share your thoughts, leave a comment