Easter Cupcake Ideas: The Chicken Or The Egg?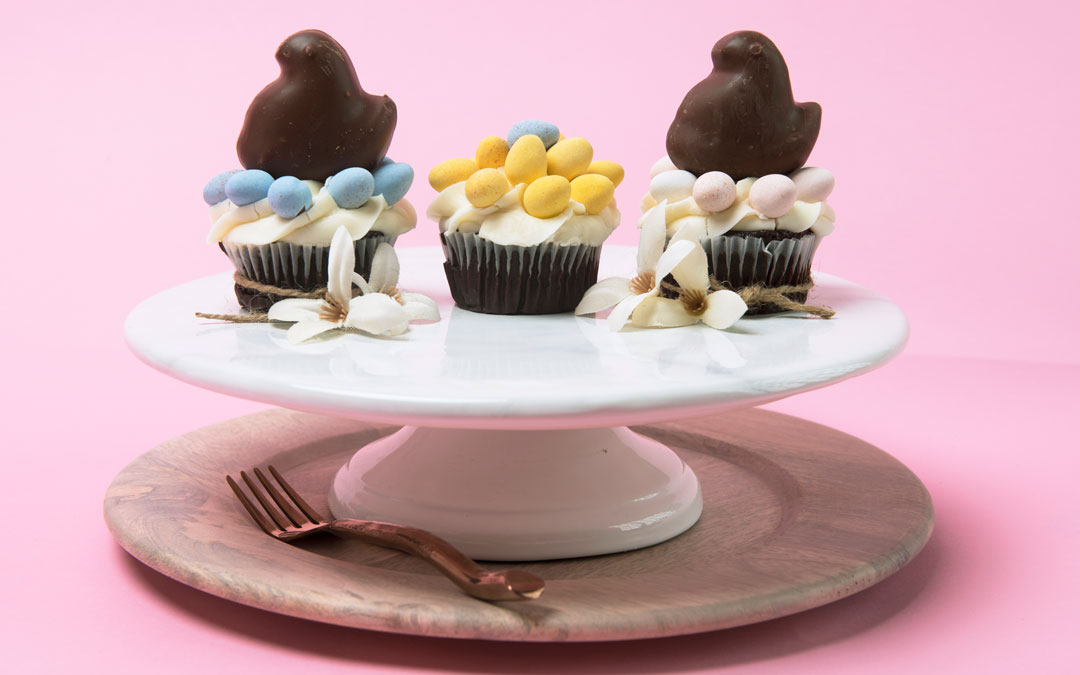 What came first: the chicken or the egg? It's an age-old question, which has been pondered by philosophers for millennia. There is a scientific response, of course, as well as a metaphorical one. But with Easter nearly upon us, we have come up with an answer of our own: it doesn't matter which came first when you can use both to create some delightfully adorable Easter cupcake.
We start with decadent dark chocolate cupcakes, which we take to the next level by adding a homemade vanilla bean buttercream frosting, made with real Madagascar vanilla. Topped with some pastel-colored candy eggs and chocolate chicks, these tasty treats make for a unique Easter cupcake idea and a perfect way to celebrate Easter, the arrival of spring, or simply your desire to devour something delicious.
Share your thoughts, leave a comment