Vanilla Cream Filled Chocolate Cupcakes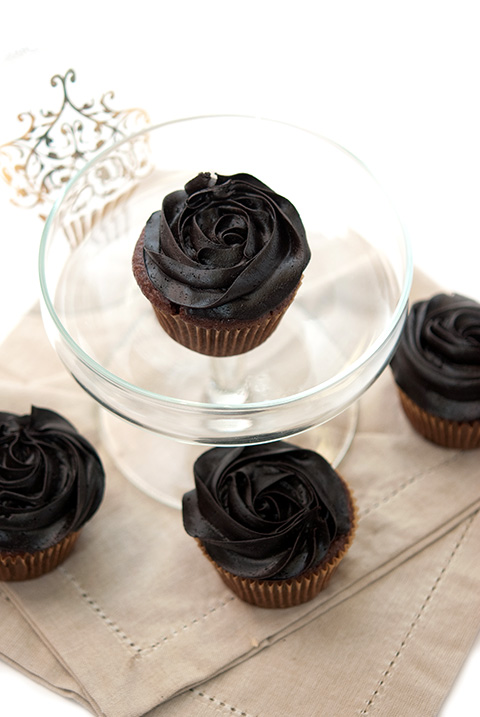 From time to time, even professional Pastry Chef's utilize store bought cake mixes! I have a recipe from my childhood that is the perfect example of this. The recipe is already multi-stepped without the addition of making a homemade batter; just like my mother used to make.
The first boxed cake mixes graced the store shelves in the early 1930's by the Duff Company who even offered gingerbread and molasses cake mixes. The mixes required only water and were not as big of a success as the company had hope for…
As the 1940's and 1950's approached, Pillsbury and Duncan Hines emerged with mixes that required the addition of eggs. Eggs not only made the cake moist and rich but gave the average housewife (of the time) more of a feeling that they made the cake from scratch. Cake mixes are now on every shelf and I can guarantee from time to time we will all utilize this time saver in our recipes!
The cupcake gained popularity in the late 1800's when home cooks measured out small amounts of batter into heat safe cups. The cake cooked much quicker and had a less chance of burning in wood fire ovens and hearths. The invention of the muffin pan in the early 1900's prompted a surge of cakes now referred to as the cupcake. In the last 20 years cupcakes have gone from a simple and easy way to make a small cake to a worldwide cake phenomenon. The Sprinkles cupcake bakery was one of the first free standing storefronts to exclusively sell the cakes. Patrons would wait in long lines for a taste of this gourmet phenomenon and soon the cupcake went from a child's birthday party treat to a gourmet sensation, overnight. Cupcakes now come in a large variety of gourmet flavors and there are even shows on television geared towards the cupcake baker.
Cream filled chocolate cupcakes are not flashy, nor do they have fondant designs, but they are the perfect combination of chocolate cake, creamy vanilla filling and rich dark chocolate buttercream, the perfect comfort food! The addition of Madagascar vanilla bean paste adds a rich and creamy note to a decidedly chocolate dessert.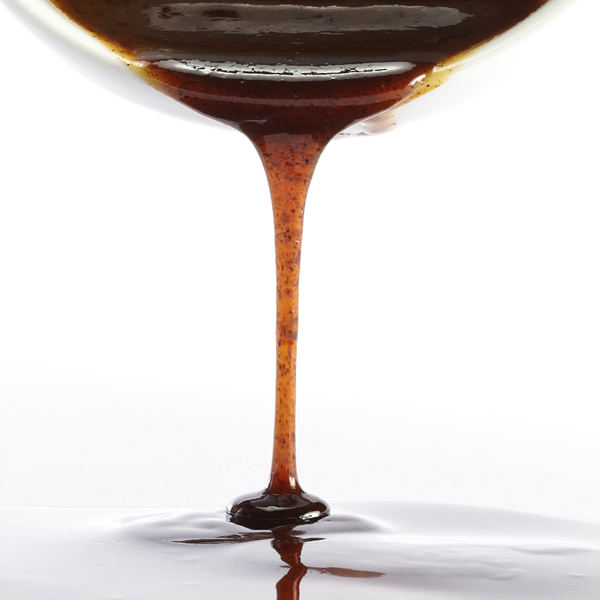 Our 3-Fold Madagascar Vanilla Bean Paste is made using three times as many vanilla beans as our single fold extracts. As a result, you get a much fuller, richer and more intense hit of vanilla flavor. Our Vanilla Paste is for the chef or baker who wants a little more performance out of their vanilla flavor. Since it is three times as concentrated, you will use a third as much as a single fold extract, meaning a little goes a long way. This paste packs a serious flavor punch!
Vanilla Crème filled Chocolate Cupcakes Recipe
Ingredients:
1 box

chocolate cake mix (your favorite brand)

24

cupcake liners
Directions:
Bake cupcakes according to manufacturer's instructions on the box of Cake Mix. Be sure to let cupcakes cool to room temperature.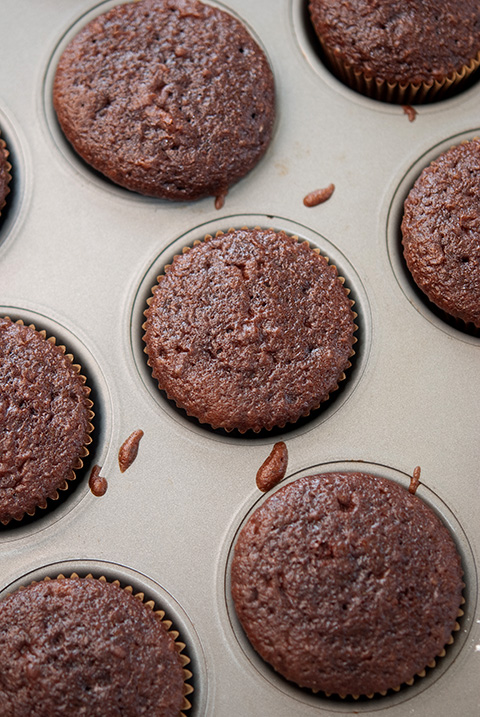 Vanilla Crème Filling
Adapted from: Carol Hoekstra
Ingredients:
1 stick butter (softened)
1 tsp. Madagascar vanilla bean paste 3-fold
½ cup shortening
1 cup sugar
½ cup milk
Directions:
Place all ingredients in a stand mixer with a whisk attachment and beat for 15 minutes until light and fluffy.
Place a star tip in a piping bag and fill with vanilla crème. Push the tip halfway into the center of the cupcake and fill until the crème comes to the top.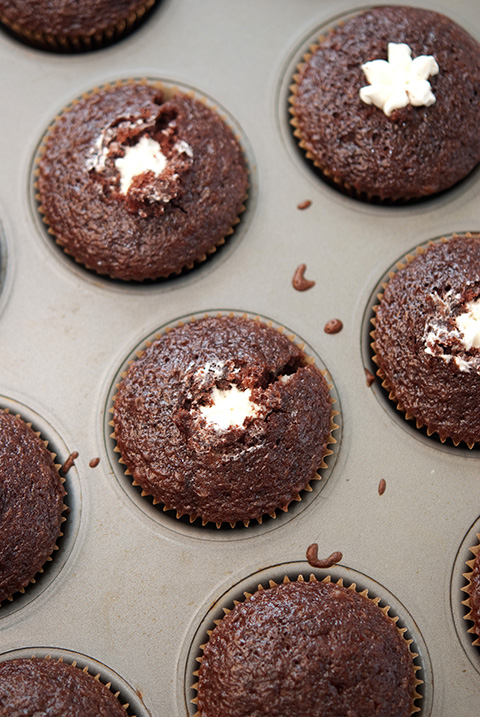 Clean out the bowl and whisk, you will need it for the frosting.
Dark Chocolate Buttercream Frosting
Ingredients:
3 cups powdered sugar
1 cup dark chocolate cocoa powder
1 stick butter (softened)
¾ cup milk
Directions:
Place powdered sugar, cocoa powder and butter in mixer fitted with a whisk attachment. Start mixer on low and slowly add the milk. Increase the speed to high and beat for 5 minutes until light and fluffy. Spoon the frosting into a piping bag fitted with the tip of your choice. Piping the frosting onto the cupcake making sure you cover the hole you made for the vanilla crème.
Share your thoughts, leave a comment