Posted in Vanilla Market Reports by Brent
A Rise in Global Vanilla Prices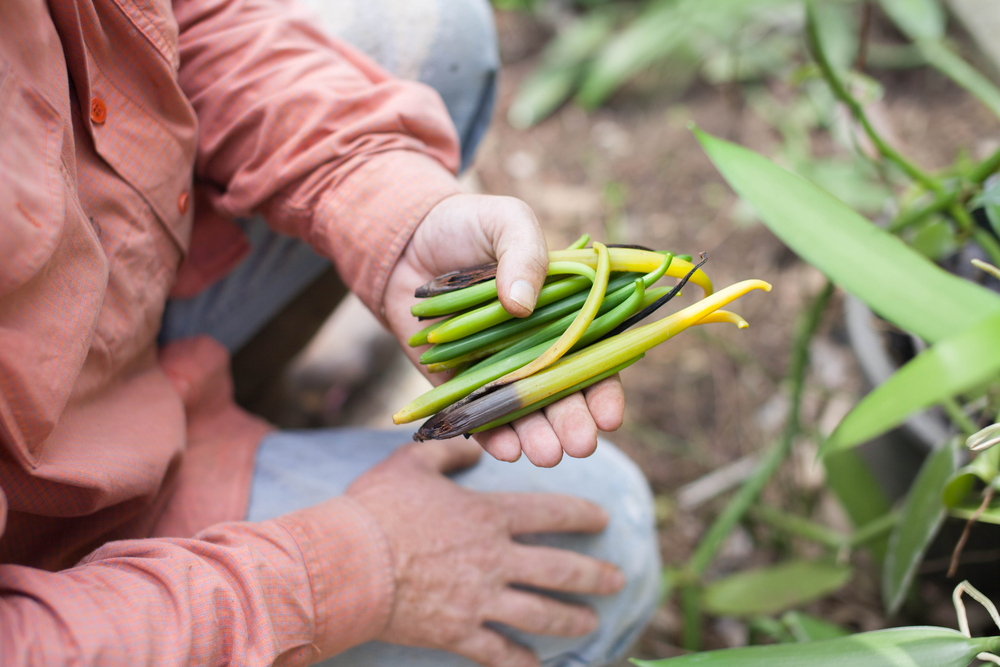 Over the past several months you may have noticed a sizable increase in
the price of vanilla. This occurred not only within our brands, Beanilla and
SpiceJungle, but in stores around the globe.
Vanilla is a perennial crop that is harvested in late summer, cured and processed
in the fall, and sold to the market in October, November, and December.
Most companies purchase the majority of their vanilla during these
months. In typical years, demand slightly outpaces supply, resulting in relatively
stable pricing with a little carryover of inventory from year to year.
This year the market is drastically different. Madagascar, which is responsible
for approximately 80% of the world's vanilla, had a terrible growing season
in 2015. Last winter the orchids had very little flowing, and then several
months of poor weather conditions prevented fruit growth. This year, the total crop is
estimated between 1,100 and 1,300 metric tons, which is nearly half the
total supply of last year! With demand being constant at approximately
2,000 mt per year, the result is much higher prices. Prices at the current
time at 3X what they were just 12 months ago.
What can we expect prices to do for the rest of this year and into 2016? We
believe prices will only increase for the foreseeable future. The companies
that did not buy well during the 4th quarter of 2015 will be forced to pay
very high prices in order to secure what little supply is left. We anticipate this
will cause prices to increase through October and November of 2016.
The good news: early signs are showing that the 2016 crop is progressing
well and the overall yield should be close to normal levels. A couple years in
a row of strong yields should help normalize the market and hopefully bring
prices back down to pre-2015 levels.
We thank you for continuing to support our efforts to procure the most astounding
quality vanilla from around the world.
Sincerely,
Your friends at Beanilla
Share your thoughts, leave a comment!
← Previous Post
Next Post →