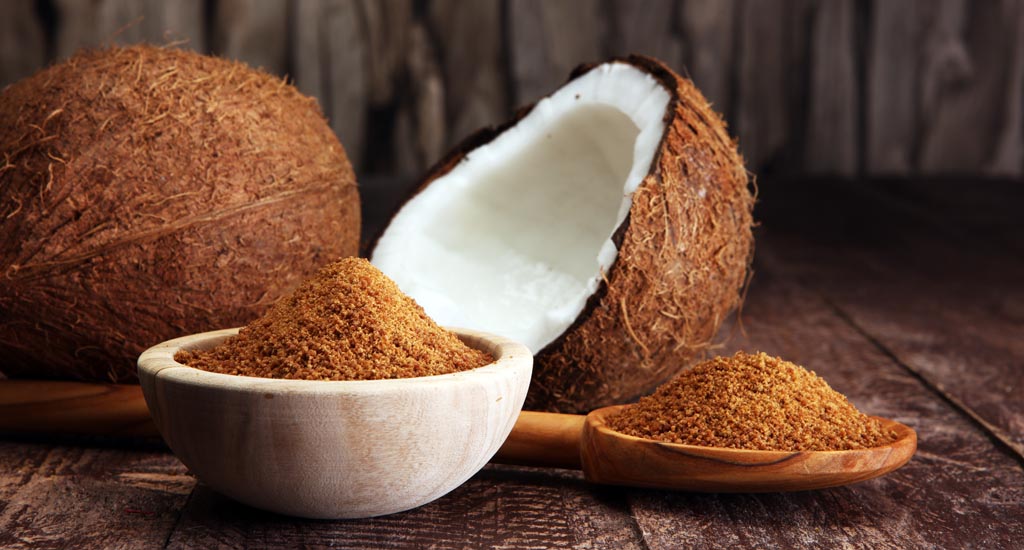 Coconut sugar is one of those ingredients that seems to have just popped up overnight. While this is true in the Western world, where its popularity has skyrocketed (along with a host of other alternative sweeteners) in recent years, coconut sugar has been a staple in Asian kitchens for generations. But what exactly is coconut sugar, and why does it deserve a place in your pantry? Keep reading to learn all about this sweet sensation.
What is Coconut Sugar?
While the name might have you picturing the familiar white-fleshed fruit of the coconut tree, coconut sugar is actually made from the tree's sap. In a process similar to making maple syrup, the coconut sap is reduced by heating it so that the water evaporates. This eventually results in a thick syrup, some of which is used in a liquid form, and some of which is further reduced into a crystalline sugar.

One of the reasons coconut sugar has gained so much attention in recent years is that it has a number of potential health benefits compared to traditional white sugar. Many people appreciate that it is unrefined, and therefore a more natural product than plain sugar. Minimal processing also means that coconut sugar retains several nutrients and minerals, including potassium, magnesium, iron, and zinc. It also has a lower glycemic index than white sugar, meaning it is less likely to cause spikes in blood sugar.
How to Use Coconut Sugar
We know what you're thinking: it's nice that this stuff is natural and potentially healthier, but what does it taste like? And how do I use it? To answer the first question, it's delicious, of course! Since coconut sugar is unrefined, its flavor profile has a lot in common with brown sugar. Sweet, but with some darker notes of caramel or toffee. This makes it a great substitute for brown sugar in recipes, but its lower moisture content means it can sub in for white sugar as well. And it's easy to make the switch since coconut sugar can be substituted in a 1:1 ratio for either white or brown sugar. If you're ready to try it yourself, we've gathered just a few of our favorite coconut sugar recipes below.
Share your thoughts, leave a comment