Strawberry Extract: Uses & Recipes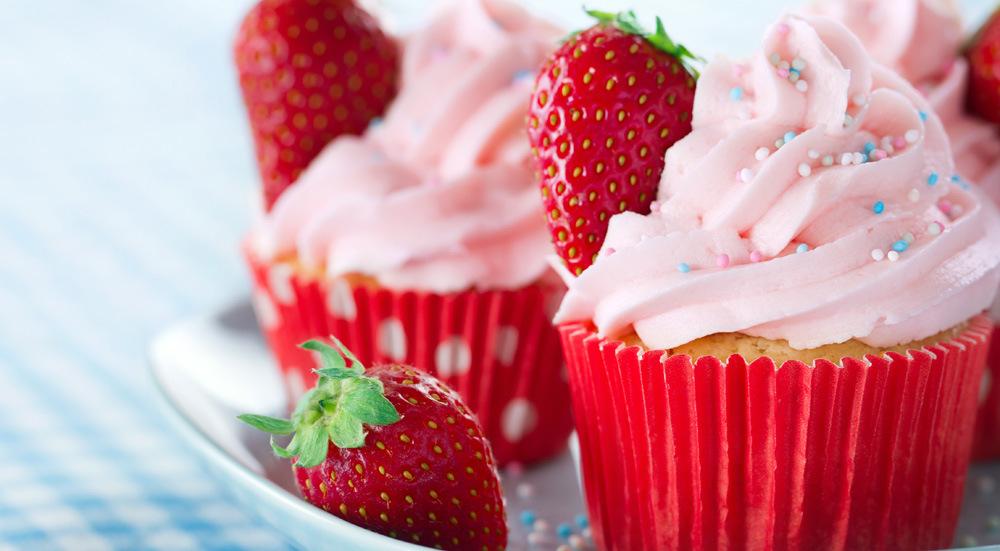 Whether they are standing alone as a side or snack or adding a sweet touch to desserts, salads, and drinks, there are few foods as versatile as strawberries. Their flavor dominance spans breakfast, lunch, and dinner (and everything in-between) and we wouldn't have it any other way! While there is no direct replacement for fresh strawberries, especially as a garnish, natural strawberry extract allows you to add authentic strawberry flavor to any recipe. Strawberry extract can be used to flavor cakes, cookies, ice cream, beverages, breads, and more. We rounded up some great strawberry recipes to help demonstrate how you too can use strawberry extract in your kitchen. Enjoy!
Recipes:
These strawberry recipes are great any time of year but make for extra special Valentine's Day treats!
Strawberry Cupcakes
From: Cake Whiz
A simple, pink, from-scratch cupcake recipe that is full of strawberry flavor.
Strawberry Lemon Sugar Cookie Cups
From: Cookie Dough and Oven Mitt
Sugar cookie cups topped with a strawberry lemon curd. These look as good as they taste.
Strawberry Glazed Valentine Donuts
From: Baked by Rachel
Homemade heart shaped donuts topped with strawberry icing... now that's sweet.

Strawberry Chocolate Chip Biscotti
From: Created by Diane
The classic combo of strawberries & chocolate team up to make a delicious biscotti finished with a smooth strawberry icing.
The Best Strawberry Buttercream Frosting
From: Mom Loves Baking
Fresh strawberry puree & strawberry extract are used to get the perfect strawberry flavor in this delicious icing.
Secret Heart Strawberry Vanilla Pound Cake
From: Gretas Day
There's heart at the center of this recipe... literally. Check out this pound cake with a fun & sweet surprise baked in.
Soft Baked Strawberry Shortcake Cookies
From: Noble Pig
Just like it sounds - all the goodness of strawberry shortcake baked into snackable cookie sized desserts. These 'cookies' make a great addition for any occasion.
Strawberry Banana Bread
From: Crazy for Crust
The addition of strawberries to this ONE BOWL banana bread might make banana bread even more perfect than it already is.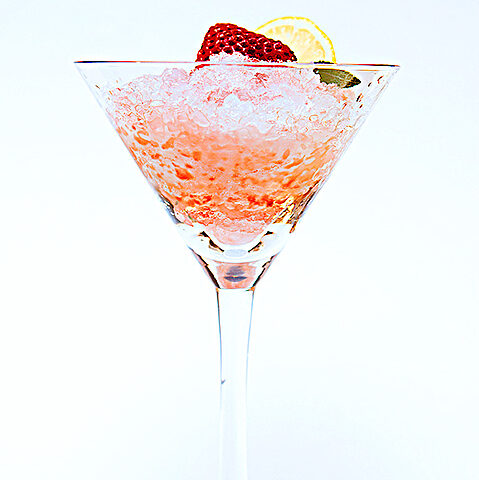 Strawberry Limoncello Snow Cone
From: Beanilla
Are you ever too old for a snow cone? Drizzle some strawberry extract over this refreshing treat and you will know the answer to that question is, no!
Share your thoughts, leave a comment