Classic Strawberry Shortcake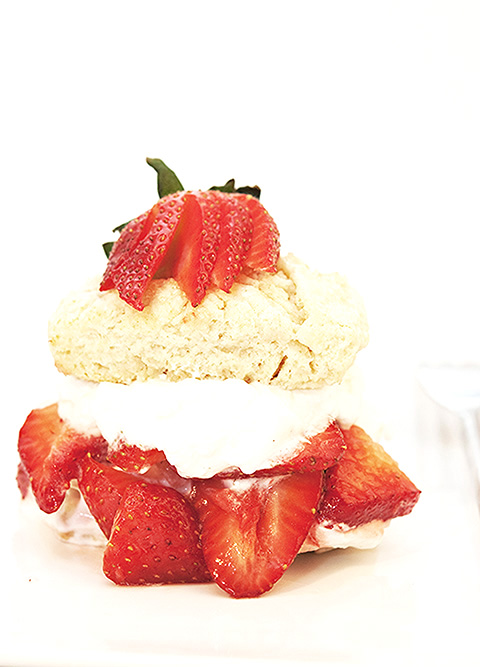 Spring is almost here. I could not be more excited!
As a child, spring brought mud puddles, thunderstorms and tulips. Tulips are a garden staple here in Michigan. You know that spring is here to stay when tulips begin to pop through the cold winter soil. The tulips haven't shown up yet, and there is still a thin layer of snow in our front yard, but that doesn't mean I can't celebrate spring's impending arrival with a classic spring dessert.
Strawberry shortcake is a classic spring delight. Strawberries are one of the first fruit crops to be seen in the market here in the Midwest. Bright red, sweet and juicy -- the intoxicating smell of fresh picked strawberries will lure you in. There is nothing quite as sweet or delicious, except when you layer your ripe strawberries with soft and creamy whipped cream dotted with sweet bourbon vanilla bean scrapings.
The bourbon-style vanilla bean is the most commonly known bean and our most popular type of vanilla because of it's traditional flavor and versatility. Our bourbon-style vanilla from Papua New Guinea is the same beautiful, flavorful gourmet vanilla planifolia beans that come from Madagascar, cured in the same traditional way. Both Bourbon-Madagascar and Papua New Guinea (PNG) vanilla beans come from the fruit of an orchid variety called Vanilla planifolia and are rich in the natural organic compound called vanillin. Bourbon beans have a traditional creamy smooth and classic flavor, making them perfect for this classic strawberry shortcake recipe!
Share your thoughts, leave a comment