Posted in Baking Recipes, Cookies by Sarah
Almond Snowball Cookies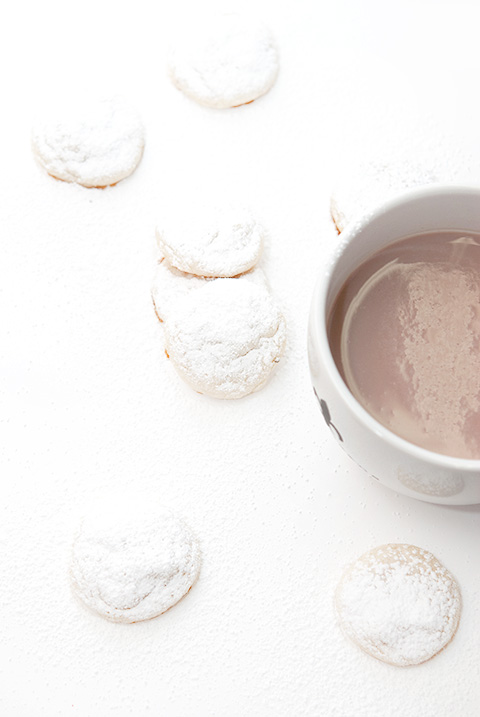 Let it snow! Or maybe we shouldn't say that too loudly here in the very snowy state of Michigan! Our headquarters are close to the Lake and the lake effect snow is always in full swing here. Baking a batch of our almond snowball cookies is the perfect way to bring the snow indoors.
Many cultures have versions of the classic snowball cookie: Russian tea cakes, Armenian sugar cookies, Viennese crescents and Mexican wedding cookies are just a few of the variations. What they all have in common is lots of butter, ground nuts and gobs of powdered sugar. The result is a light and buttery cookie perfect for the snowiest of days.
While these cookies are delicious made in the traditional way, the addition of Beanilla vanilla bean paste and our almond extract makes them extra special. Our Beanilla vanilla bean paste is a proprietary blend of vanilla beans making a rich and thick paste. The vanilla bean specks visible throughout the paste gives these cookies and any of your own creations a decidedly gourmet taste and look.
Our almond extract is just a special and adds a delightful almond flavor to the cookies. Sweet and full of the smell of fresh roasted almonds, our extract is sure to delight!
Share your thoughts, leave a comment!
← Previous Post
Next Post →