Posted in Baking Recipes, Chocolate, Puddings, Custards & Creams by Sarah
Milk Chocolate Raspberry Mousse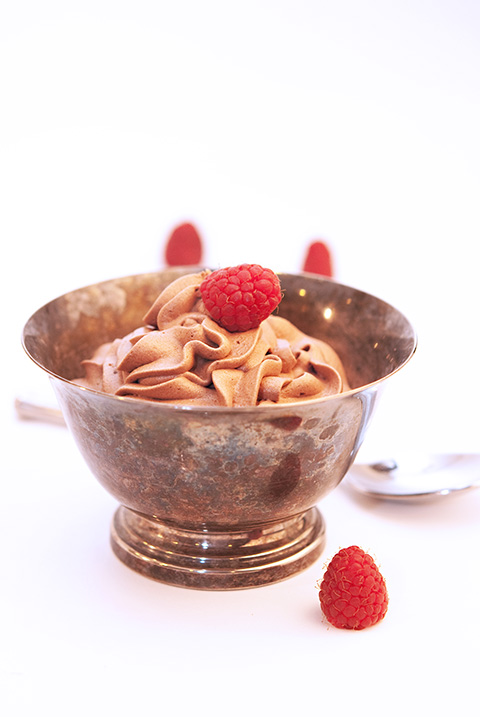 I think it is essential that we send our children out into the world with a working knowledge of basic cooking skills! Essential skills such as how to boil pasta, create a stellar grilled cheese, bake chicken to the correct temperature, cream butter and sugar together to create a warm gooey chocolate chip cookie and, without a doubt, how to easily assemble a delicious chocolate mousse recipe. A great chocolate mousse recipe is the perfect tool to impress a date, woo a potential spouse, or soothe a broken heart.
Cooking with children is not only fun and builds fundamental skills such as fractions, whole numbers, science, and reading, but it also creates wonderful memories. Chocolate mousse is a fantastic intermediate recipe to create with your pre-teen or teenager. Simply divide up the components of the recipe into the chocolate mixture, egg whites, and whipped cream. Give the child (or children) the individual component and bring all the items together in the end to create the recipe.
In addition to the sense of accomplishment and the new found skills your child now possess, you can also incorporate a working knowledge of the many varieties of vanilla beans we carry.... Each bean and extract has a distinct flavor profile and pairs perfectly with different sweet and savory applications. For instance, Mexican vanilla is the perfect pair to milk chocolate. Mexican vanilla is bold, smokey, and amazingly complex.
Share your thoughts, leave a comment!
← Previous Post
Next Post →