Fresh Figs with Hazelnut Dark Chocolate Sauce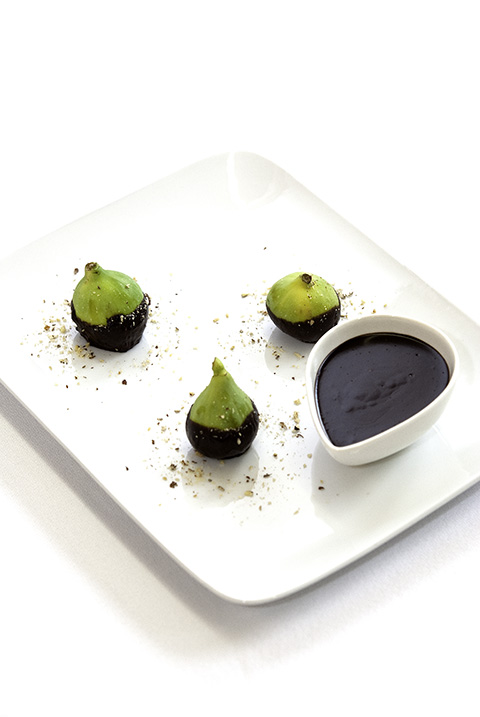 If you have never experienced the taste of a fresh fig now is the time to try one! Green Kadota figs have a very short growing season, typically late July to early September. The small green fruit produces a bright green exterior and a beautiful pink interior. The fruit is less sweet than its black counterpart, the mission fig. Green figs are the perfect accompaniment to a crisp glass of white wine or a delicious variety of gourmet cheeses. One of my favorite ways to serve this small fruit is dipped in rich dark chocolate sauce and rolled in chopped hazelnuts. Simple and elegant, this dessert is the perfect way to satisfy those sweet cravings without feeling too guilty.
A simple dark chocolate sauce is decadent and easy to make. Bring this sauce to whole new level with the addition of our high quality extracts. Our natural hazelnut flavoring is reminiscent of freshly roasted hazelnuts. Nutty and full of flavor, our natural hazelnut flavoring adds a little something special to a wide range of baked goods, drinks, salad dressings and creamy frosting's.
Share your thoughts, leave a comment