Strawberry Buttercream Frosting Recipe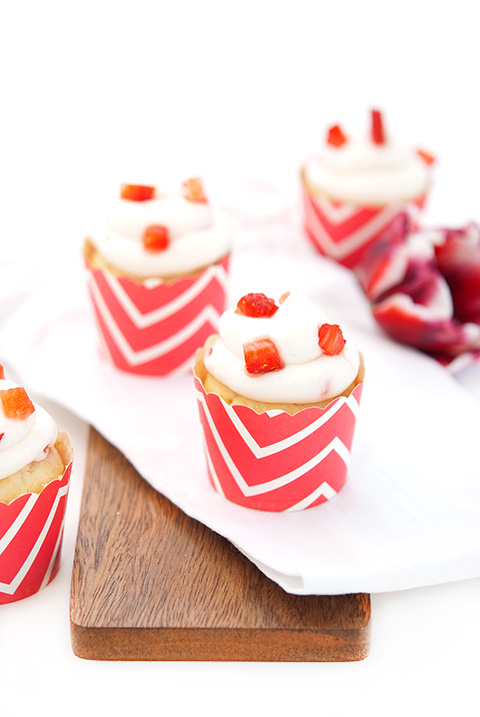 Strawberries are the perfect fruit. The bright red berry is available year round, although their peak season is May-September. Unlike the persimmon or pomegranate, the strawberry is readily available in just about every local grocery store for whenever you have the craving. They are perfect in smoothies, delicious in pies or whole, with a generous sprinkling of vanilla bean sugar!
Strawberries have a very long history; the earliest known documentation dating back hundreds of years. The common day strawberry is a hybrid of the smaller and sweeter European berry and the wild grown North American berry. Originally only available to the wealthy, the increase of railroad travel in the early 1900's made the strawberry more readily available to everyone. The strawberry is high in vitamin c, manganese and anti-oxidants. It's a versatile and healthy fruit that adds a bright and naturally sweet flavor to our delicious strawberry buttercream frosting recipe!
Many commercially prepared frostings utilize hydrogenated oils and chemicals to produce their products. Making your own buttercream frosting not only eliminates unnecessary chemicals but also tastes so much better! This homemade buttercream frosting recipe is enhanced with fresh strawberries and almond extract.
Strawberry Buttercream Frosting Recipe
Yields enough frosting for 12 cupcakes or 24 mini cupcakes
Ingredients:
6

fresh strawberries (stems removed and diced small)

1 stick

butter (softened)

3 cups

powdered sugar

¼ cup

milk

1 tsp.

almond extract
Directions:
Place the butter, powdered sugar and almond extract into a stand mixer fitted with a whisk attachment. Place the mixer on low and slowly add the milk. Increase the speed until the mixture is well combined. Increase the speed to high and beat for 5 minutes until light and fluffy. Decrease the speed and add the diced fresh strawberries. Beat until the strawberries are dispersed through the frosting.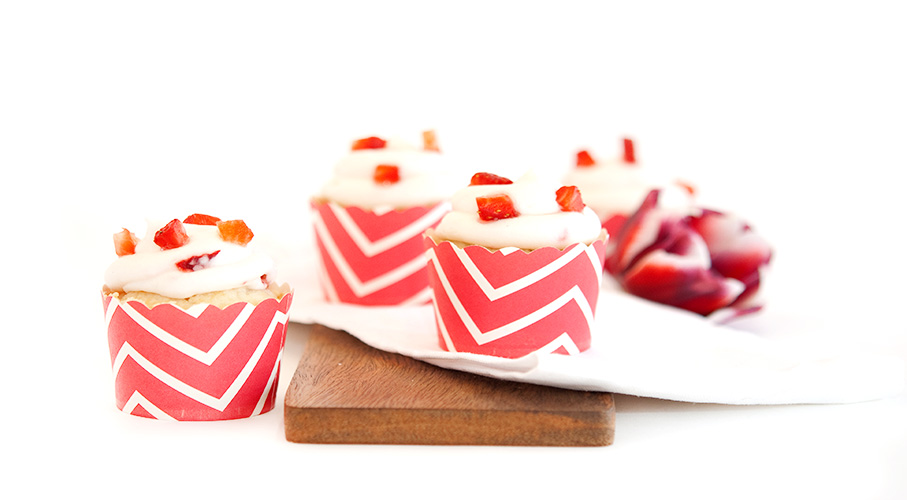 Share your thoughts, leave a comment