Cinnamon Sugar Pretzel Bites with Vanilla Frosting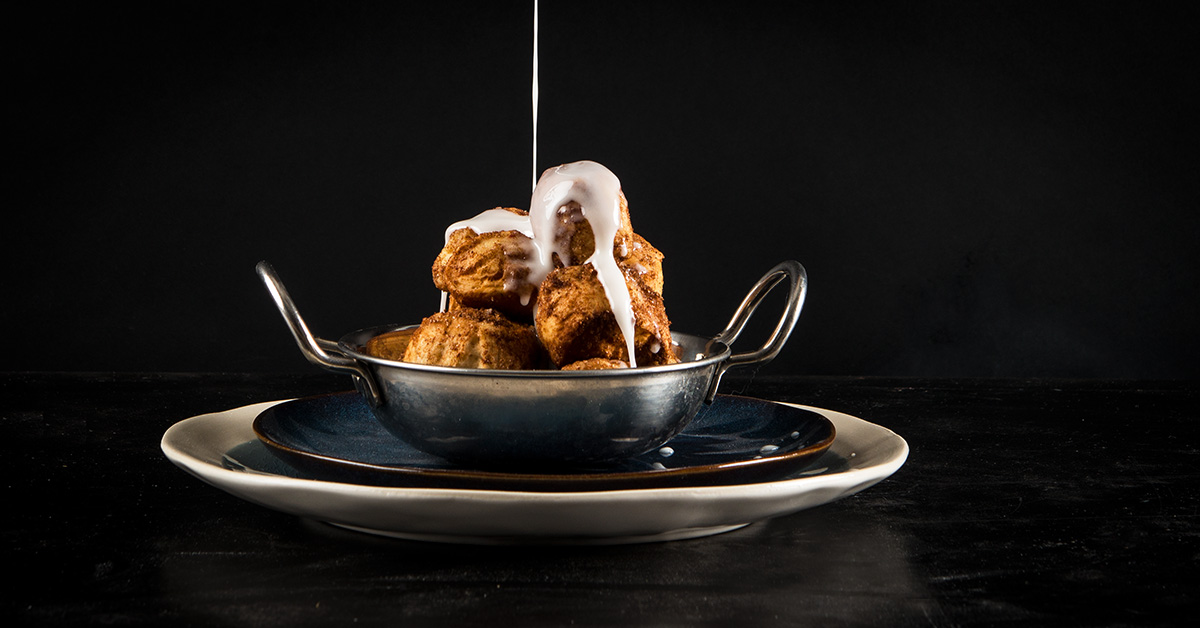 Pretzels certainly have a twisted history. The exact moment of invention is a little unclear, but most historians can trace the history to around 610 AD. Italian monks presented their students with baked dough shaped in the form of crossed arms. Crossed arms were their traditional symbol of prayer. As the tradition spread throughout Europe, the three holes were widely accepted to represent the holy trinity. The spread of Catholicism throughout Europe and eventually the new world increased the popularity of the soft, doughy snack. Dairy, meat, and eggs are prohibited during the period of lent and the pretzel was a simple and delicious way for Catholics to enjoy a snack without breaking tradition.
As time evolved so did the pretzel. In the 16th century, Spanish brides and grooms were presented with pretzels as a symbol of undying love. Two knots intertwining with one another, forming one continuous loop, covered in salt… the epitome of romance. This is where the term "tying the knot" comes from.
This soft treat has gained a cult following. It's staple at ballparks, carnivals, and enjoyed as an appetizer in craft breweries and farm-to-table restaurants. Pretzels have certainly stood the test of time and will likely be a staple for many years to come!
Share your thoughts, leave a comment