Posted in Baking Recipes, Chocolate, Cookies, Pastries & Tarts by Sarah
Chocolate Cookie Tart With Ganache Filling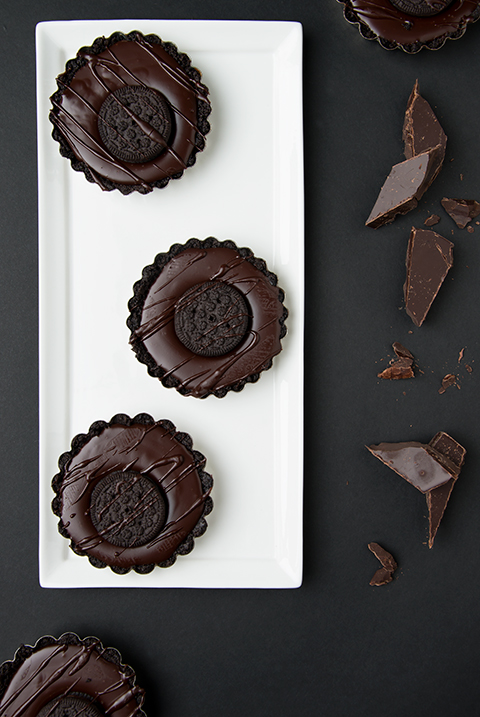 A pastry chef that doesn't really eat sweets, that's me! Don't worry, I test everything I create but I simply do not crave sweets. It may stem from the years I spent in commercial kitchens and fine dining restaurants. Hundreds of plated desserts and homemade sweets came out those kitchens over the years, which may explain my lack of desire for the sweet treats. I will let you in on a little secret; I do still have one craving. It has never receded or lessened over the years. Oreos or more specifically, Trader Joe's Chocolate Jo Jo's. Just the thought of them makes my stomach growl.
Recently, a Trader Joe's finally made it to our city. I was there on the first day. A good idea, no! The lines were long, the aisles crowded but I got my box of Jo Jo's! Now what to do with them? I certainly couldn't eat the entire box on my own.
I have an unbridled love affair with chocolate ganache and anything that comes in the form of a tart, so I decided to make a chocolate cookie tart with ganache filling. In this recipe, crushed cookies and melted butter form the base of the tart, while the filling is made with a creamy and dark chocolate ganache. The top is garnished with a whole cookie.
Share your thoughts, leave a comment!
← Previous Post
Next Post →