Fresh Fruit Salad with Lemon Coconut Dressing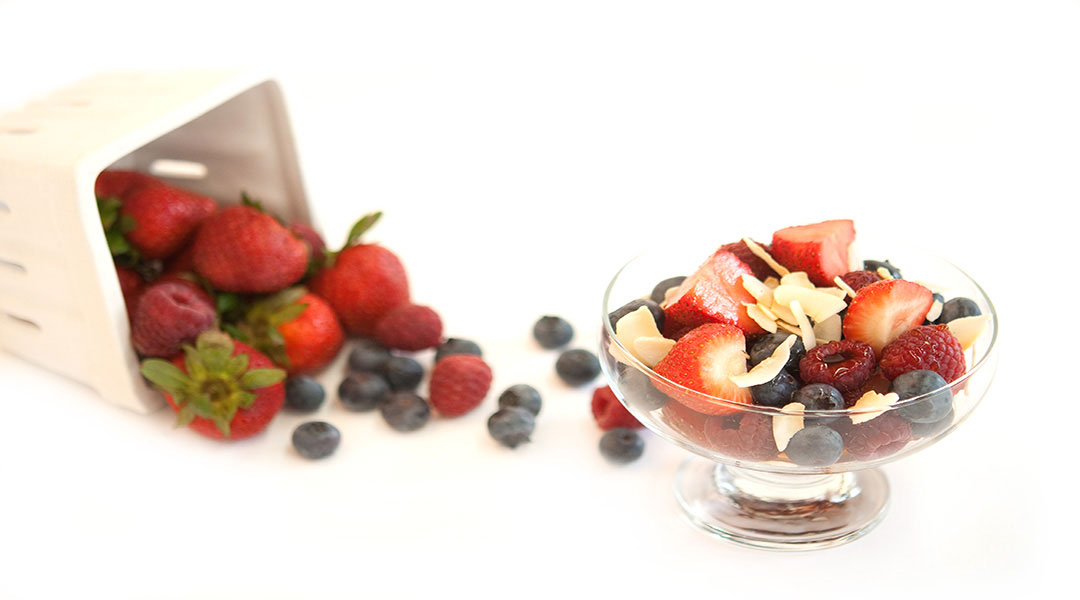 Summer is finally upon us! Here in Michigan, that can mean a lot of things. Long days spent hiking through the woods or relaxing at the beach. Venturing out onto the lake in your boat or kayak. Gathering around a bonfire to while away the evening with friends and family. And one of the best things about summer: fresh fruit from one of the many local farmers markets.
Michigan is well known for its apples and cherries, but it also produces wonderful blueberries, strawberries, and raspberries. These fruits are in season from late spring through summer and can often be found at markets and roadside stands all across the state. Of course, you can enjoy these bountiful berries by themselves, or add them to any number of dishes. One of our favorite recipes is a light, refreshing take on the classic fruit salad.
We start with a trio of fresh berries, though you can use just about any fresh fruit you like. To this, we add a light lemon-coconut dressing, which brings just enough acidity to balance and accentuate the natural sweetness of the berries. Toss in some toasted coconut chips to add a little crunch and texture, and you have the perfect summer dessert.
Share your thoughts, leave a comment