Black and White Shortbread Hearts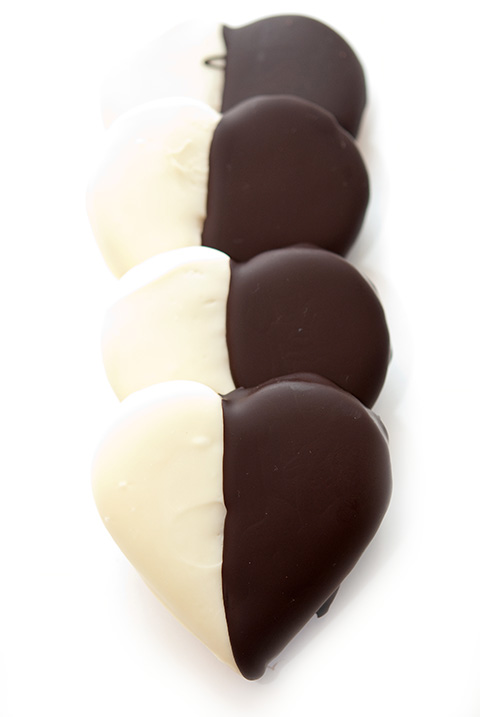 Valentine's day is less than 2 weeks away! Do you have something in mind for that special someone? Or are you the type that waits until the last minute, hoping for that one elusive dinner reservation? Instead of spending a fortune on roses or jewelry, why not make them a special treat? Black and white shortbread hearts are so simple to make and can be arranged in a special box, stuffed with pink tissue paper and tied up with a bright red bow. What valentine could resist such a sweet gesture!?
Black and white shortbread cookies have the familiar buttery texture of a shortbread but have the added snap of a layer of dark and white chocolate. These cookies are addictive and delicious!
Is your valentine a baker or simply loves whipping up sweet treats in the kitchen? Why not add a few Beanilla products to their box of shortbread hearts? We carry a wide assortment of baking products from vanilla beans to natural extracts and flavorings, we even have vanilla salt! Any baking enthusiast would love to receive some of our beautiful vanilla beans as a gift. Not a vanilla enthusiast? Then try one of our many extracts! From strawberry to almond, our extracts and flavorings smell and taste like the real thing.
Happy Valentine's Day!
Share your thoughts, leave a comment