Dark Chocolate Vanilla Bean Hot Cocoa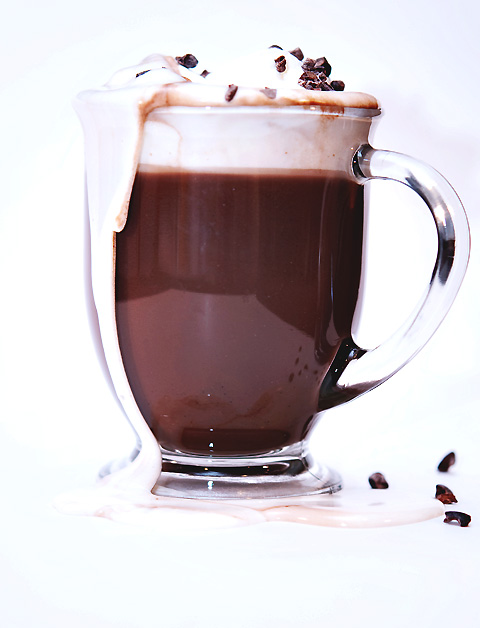 It's cold here!! Not quite Iowa cold (those of you who live or have lived in Iowa know what I am talking about), but it is still cold here! This is our first winter back in the Midwest after three very sunny and warm years in Southern California, and I just simply can't get warm!
So, I have been making a ton of hot chocolate; warm, creamy, delicious hot chocolate. I think I'm finally thawing out!
Good hot chocolate begins with an exceptional cocoa powder; I prefer to use a dark cocoa powder. The perfect complement to a dark cocoa powder is the Beanilla Ugandan vanilla bean. The Ugandan vanilla bean adds undertones of milk chocolate and a bold rich vanilla flavor.
If you are living in the frozen tundra of the Midwestern states, or even the East Coast, consider warming up with a classic, rich dark chocolate hot cocoa. If you live in Southern California... say hello to the beach for me!
Dark Chocolate Vanilla Bean Hot Cocoa Recipe
Yields 4
Ingredients:
4 cups whole milk
½ cup dark cocoa powder
1 Ugandan vanilla bean (scraped)
1/3 cup sugar
Fresh whipped cream and chocolate shavings for garnish
Directions:
Heat milk to a low simmer in a medium saucepan. Whisk together cocoa powder, sugar and the vanilla bean caviar in a small bowl. Add a small ladle of the hot milk and whisk to combine. Spoon the cocoa mixture into the hot milk and whisk to combine. Ladle into mugs or heat proof glasses and top with fresh whipped cream and chocolate shavings.
*To make this an adult drink add 1 oz. of RumChata to the hot cocoa.
Share your thoughts, leave a comment