Posted in Baking Recipes, Mini Desserts, Pastries & Tarts by Sarah
Fresh Mango Mini Tarts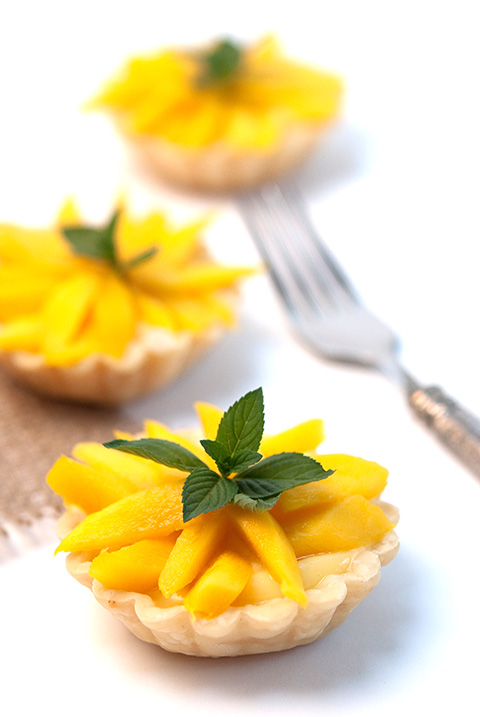 The Florida Mangoes are in season and they are delicious! Fragrant, large, and brightly colored, the Tommy Atkins mango is the most popular variety seen in the grocery stores and at farmers markets. Mangoes are at their peak from June-September.
When picking a mango, choose one that is firm but the outer skin gives when gently pushed. The aroma should be sweet and tropical, and the coloring should be consistent throughout the fruit, ranging from bright red to a deep orange. Mangoes can be utilized in many applications from a savory and spicy mango salsa to a sweet and juicy tropical fruit salad. When in season, the most delicious and unique way to let the fruit shine is in a sweet and creamy mango tart.
The crisp and buttery texture of the pie dough compliments the sweet and creamy texture of the homemade vanilla pastry cream. Of course, homemade vanilla pastry cream would simply not be as delicious without the addition of our plump and delicious Tahitian vanilla beans. Our Tahitian vanilla beans are among the finest in the world, plump and chock-full of vanilla bean caviar. Each and every application in which you use our beans will bring your creation to a whole new level. Our Tahitian vanilla beans are some of the best in the world. You can be assured that our beans are the real deal!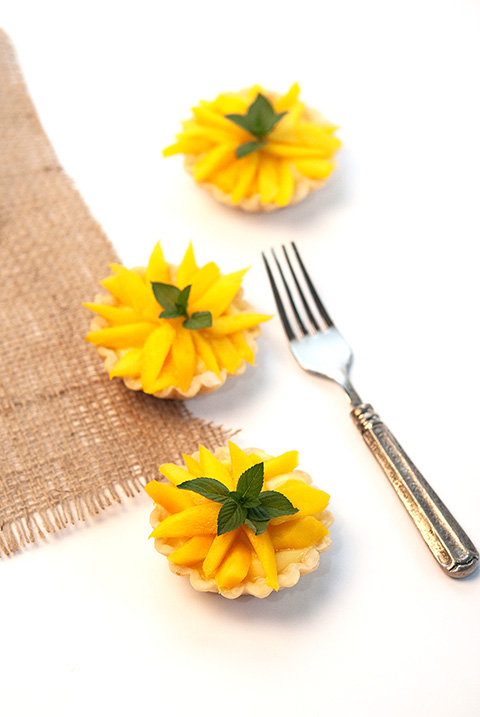 Share your thoughts, leave a comment!
← Previous Post
Next Post →