Vanilla Peach Bellini Martini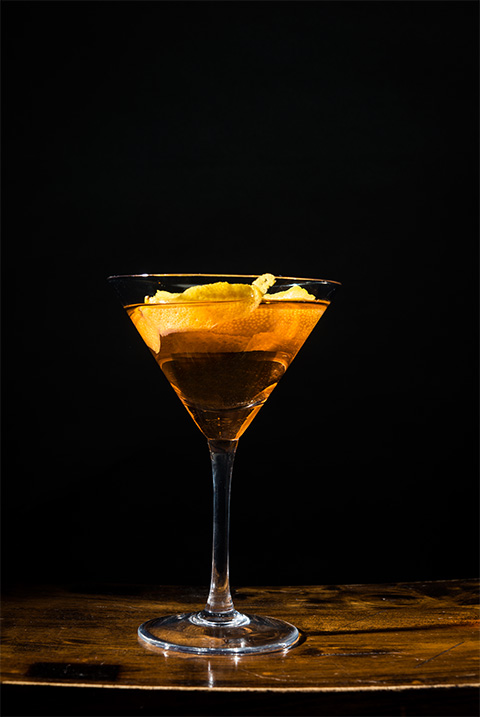 Do you have a favorite cocktail? One that you always order when out with friends, your go-to drink? I have two. Gin and Tonic with Hendricks and a slice of cucumber, and Peach Bellini Martinis. The combination of sweet and fruity with a sour lemon bite is perfectly balanced. I love this bellini cocktail recipe as an after-dinner drink or paired with a salty appetizer.
The return to classic cocktails is a popular topic in the restaurant world. Freshly blended fruit purees are slowly starting to replace commercially prepared. Herbs and bitters are gaining popularity again, and many small-batch distilleries are creating unique high-quality liquors. Today's consumers are looking for a special experience, for their drinks to be created by hand and with a story.
What's the story behind the martini? We know that James Bond prefers his shaken not stirred, but the book goes back much further than that. Many historians believe that the original Martini dates to the California Gold Rush. As the story goes, a lucky miner who struck gold asked a bartender for a specially-made drink to celebrate his fortune. He was served a concoction of gin, fortified wine, and a few herbals - titled a "Martinez" after the town they were in. The drink has evolved over the years and now includes vodka, herbals, the occasional handmade fruit puree and garnish of fresh fruit. Garnish the vanilla peach bellini martini with a lemon rind.
Vanilla Peach Bellini Martini Recipe
Yield 1 serving
Ingredients:
Ice

(8 cubes)

3 oz

vodka

1½ oz

peach Schnapps

1½ oz

peach puree

½

vanilla bean (split and scraped)

1 teaspoon

lemon juice

Lemon rind

to garnish
Directions:
Add all of the ingredients to a cocktail shaker. Shake to chill, and pour into a chilled martini glass. Garnish with a lemon rind.
Share your thoughts, leave a comment