Vanilla Infused Old Fashioned Bourbon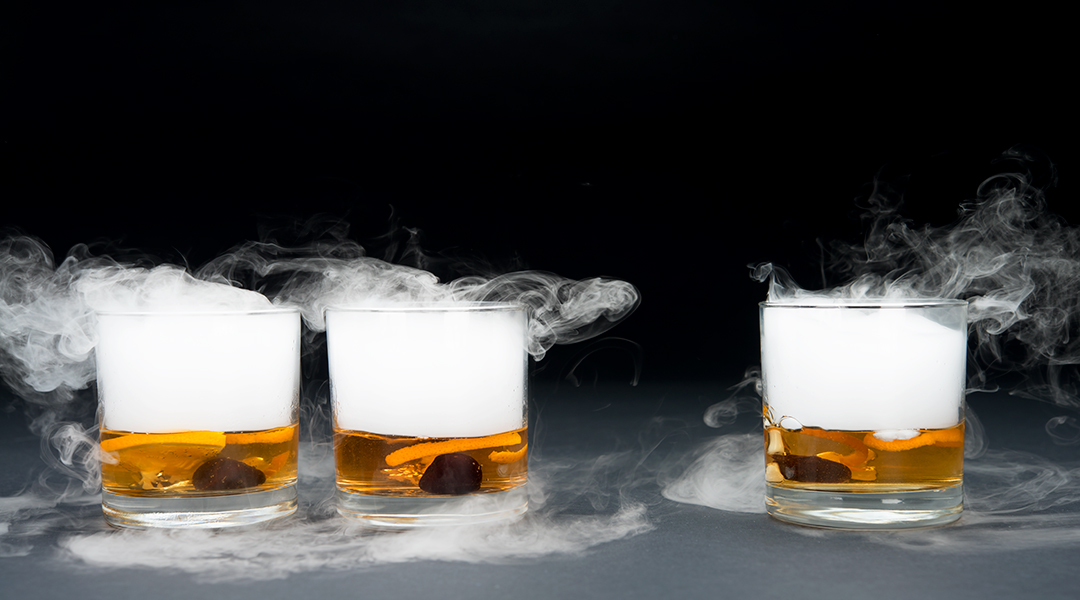 Halloween is fast approaching. Do you prefer a trick or a treat? I think it's pretty obvious what we prefer; treats of course! Candy is delicious and always fun for the younger members of your family but for those with a bit more of a refined palate, try serving them a vanilla infused Old Fashioned bourbon.
A vanilla infused Old Fashioned is our take on a classic bourbon cocktail but with the addition of our sweet and buttery vanilla beans. The Old Fashioned is a classic cocktail that was popular in the 1930's. It has recently made resurgence as a popular cocktail in many establishments. A simplistic cocktail consisting of Bourbon, bitters, superfine sugar, club soda and an orange peel.
For the bourbon connoisseur this is most likely common knowledge, but for the novice, here is a great overview of what Bourbon is. For a spirit to be considered bourbon it must adhere to six standard rules in the U.S.
It must be made in the U.S.; aged in new, charred white oak barrels; and be at least 51 percent corn. It also must be distilled at less than 160 proof (80 percent alcohol by volume) and entered into a barrel at below 125 proof. Lastly, there can be no artificial coloring or flavor. The darker the bourbon, the higher the alcohol content; and for a true taste of its complexities, open your mouth while sipping. Bourbon most likely originated in Kentucky, but not all bourbons are from Kentucky. Many are now produced in Tennessee, Louisiana and many other areas of the United States.
Start infusing your bourbon with your favorite vanilla bean variety today and your bourbon will be ready in time for your Halloween celebration. This is also the perfect gift to give to the bourbon lover in your life. A very thoughtful Christmas gift with a handmade flair. Vanilla infused bourbon is the perfect gift when paired with two old fashion glasses and a sterling silver mixing spoon.
Share your thoughts, leave a comment