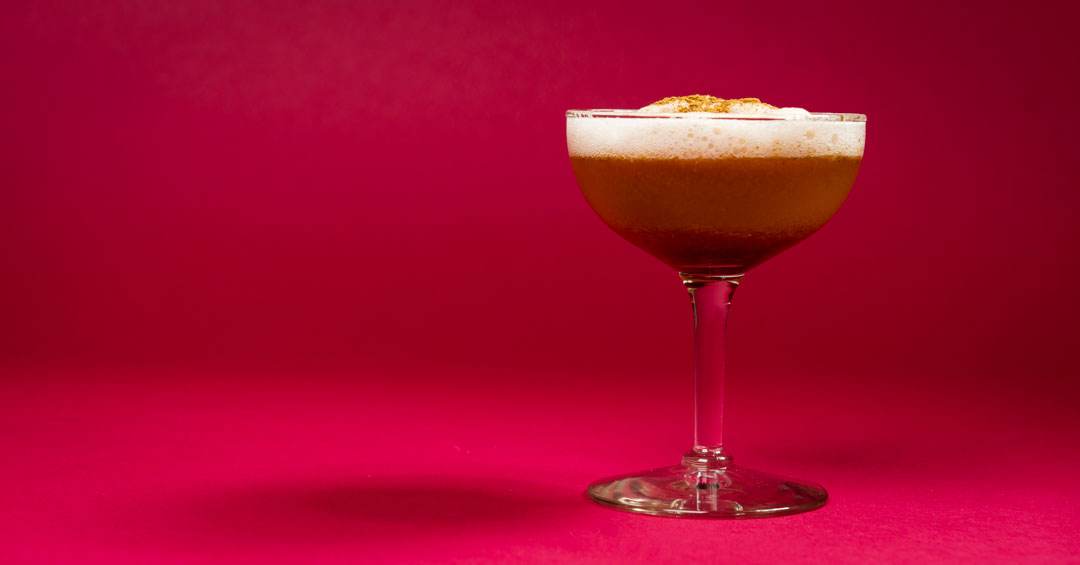 Thanksgiving is almost here! We can't wait to spend the day surrounded by friends and family, feasting on turkey, stuffing, cranberries, and, of course, pumpkin pie. While we were tempted to toss our pilgrim hats into the ring and post a pumpkin pie recipe of our own, we know we could never compete with that old, tattered recipe card that's been in your family for generations. So we thought it might be fun to introduce a more grown-up take on the seasonal classic, one that is sure to make even the craziest family gatherings a bit more relaxed. Meet your newest holiday tradition: Beanilla's Pumpkin Pie Martini Recipe with Vanilla Vodka.
It all starts with vanilla-infused vodka. You can use store-bought, but why would you want to? It's incredibly easy to make your own (superior) version by simply slicing a vanilla bean lengthwise down the middle, and letting it sit in a bottle of vodka for 10-14 days. Don't rush it, though; the longer, the better. To this, we add both real pumpkin puree and our Pumpkin Pie Spice, to make sure you get an authentic taste of the holiday. Place in a cocktail shaker over ice, pour in some simple syrup to sweeten the deal and make sure it's shaken, not stirred. Share with your guests, and they will be giving thanks for having such a fantastic host.
Pumpin Pie Martini Recipe
Yields 1 cocktail
Ingredients:
2 tablespoons

pumpkin puree

1.5 ounces

vanilla vodka

½ teaspoon

simple syrup

¼ teaspoon

Pumpkin Pie Spice

1 cup

crushed ice
Directions:
Place ice into a cocktail shaker. Add pumpkin puree, vanilla vodka, simple syrup, and Pumpkin Pie Spice. Place lid on shaker and shake vigorously to combine ingredients. Remove shaker cap and pour contents into a martini or champagne glass. Sprinkle a little Pumpkin Pie Spice on top, and serve immediately.
Share your thoughts, leave a comment