Have you ever wanted to learn how to make vanilla extract? Homemade vanilla extract is prized for its full, rich, complex flavor and an incredibly smooth aroma and is truly in a different league than what can be procured from most grocery stores. The difference between pure vanilla extract and imitation vanilla is simple. Pure vanilla extract is made from whole vanilla beans, while imitation and clear vanilla utilizes imitation flavors and chemicals.

All photos courtesy of MyBakingAddiction.com
Making vanilla extract is fun and simple! Simply take 5-7 whole vanilla beans (depending on size/length/variety), split lengthwise and add to 8 ounces of 35%+ alcohol (70+ proof). Any type of alcohol can be used, but bottom shelf vodka is most common because it will not add any additional flavors to the extract. Bourbon, rum and brandy can also be used. After 8 short weeks the extract is ready to enjoy.
Step One: Gather your ingredients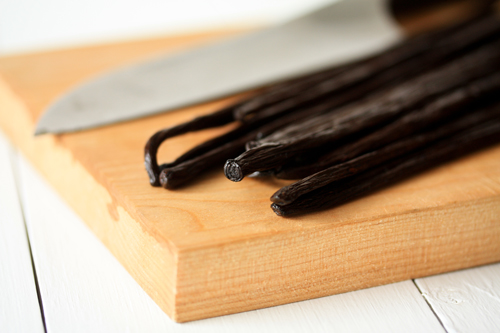 Step Two: Use a knife to split the vanilla beans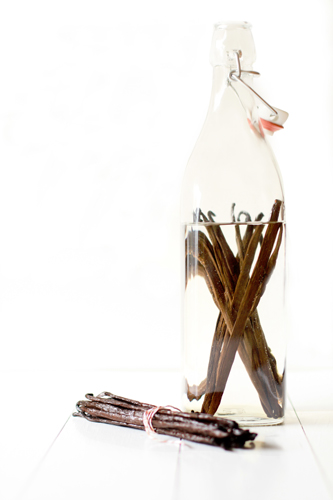 Step Three: Place beans in bottle and cover with liquor
What makes homemade vanilla extract so much better than "store bought"? First, you have control over the quality and type of vanilla used in the extract. Using premium grade vanilla beans will provide significantly better flavor and aroma than commercially produced extracts. It is also now possible to make vanilla extract from different types of vanilla beans, each of which has a unique flavor!
Do you prefer bold and smokey? If so, try Mexican vanilla beans. Rich and creamy? Use Madagascar Vanilla Beans! Floral aroma and unique cherry-chocolate? Venture to the Tahitian vanilla beans. Each type is excellent for homemade vanilla extract.  You can even blend various varieties together. The floral, fruity, cherry like notes of the Tahitian variety blend wonderfully with the nutty-chocolate character of the Bourbon varieties.
After 8 weeks the vast majority of the extraction process is complete. At this point the the vanilla is ready to use and the vanilla beans can be removed. If the vanilla beans are left in the jar, the flavor will continue to evolve (just be sure the beans are always submerged in alcohol).
In addition to premium vanilla beans, we also offer decorative glass bottles to display your creations.
We also carry a Homemade Vanilla Extract Infusion Kit that already has enough beans to make 8 ounces of Vanilla Extract. Just choose the vanilla variety you want and in 8 weeks, you will have pure vanilla extract. They make great gifts too!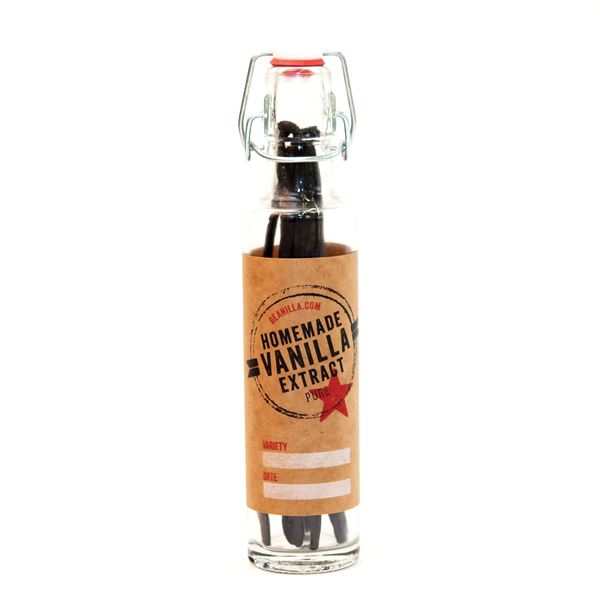 From all of us at Beanilla Trading Company, we sincerely hope you enjoy this recipe.
Happy Extracting!