I know what you are thinking..... That is a very long title for a dessert. Well, I have to agree, but I couldn't think of any other way to describe in one line the deliciousness that is Vanilla Fleur de sel Dulce de leche.
While living in California I had the opportunity to work for a non-profit that fed low income children. It was one of the most rewarding experiences I have had as a chef. The children were beautiful and it was a pleasure to introduce them to healthy eating while maintaining a budget. Every Wednesday I would go into the classroom and we would have a kids-kitchen cooking session. Often times I learned about a food item or dish that I had never heard of, due to the ethnic diversity of the children. Once monthly, I asked a parent to bring in a treat that represented their culture or family. This is how I was introduced to sweet, delicious dulce de leche.
"Dulce de leche is a sweet prepared by slowly heating sweetened milk to create a product that derives its taste from caramelized sugar. Literally translated, it means "candy of milk" or "candy [made] of milk", "milk candy", or "milk jam" in the same way that "dulce de frutilla" is strawberry jam. It is popular in South America, notably in Brazil, Argentina and Uruguay. In Chile and Ecuador, it is known as manjar. In Peru, Colombia and Venezuela, it is referred to as manjar blanco or arequipe, depending on regional variations. In Brazil, it is known by its Portuguese name doce de leite. Dulce de Leche is believed to have been created in Argentina in 1829 in Cañuelas, Buenos Aires". (wikipedia.com)
The traditional way to make Dulce de leche is to slowly boil an unopened can of sweetened condensed milk. I find that this method sometimes lacks the complexity in other caramel sauces. So, I altered tradition and adapted my own recipe to include Beanilla Vanilla Fleur de sel. 
Vanilla Fleur de Sel
Beanilla's Vanilla Fleur Del Sel is hand harvested sea salt from the Brittany region of France. Ground Tahitian vanilla beans are added to the salt to add a sweet floral note. The Fleur de sel adds a complexity to the sauce and the perfect balance of sweet and salty. Dulce de leche beautifully complements classic vanilla ice cream, can be drizzled over cream puffs, used as a filling for chocolate tarts, added to chocolate truffles and sprinkled on caramels or just simply eaten straight off the spoon (my personal favorite!).
This post was posted in Recipes and was tagged with Caramel, Dessert, Vanilla Fleur de Sel
13 Aug
Posted in Recipes by Sarah | 4 comments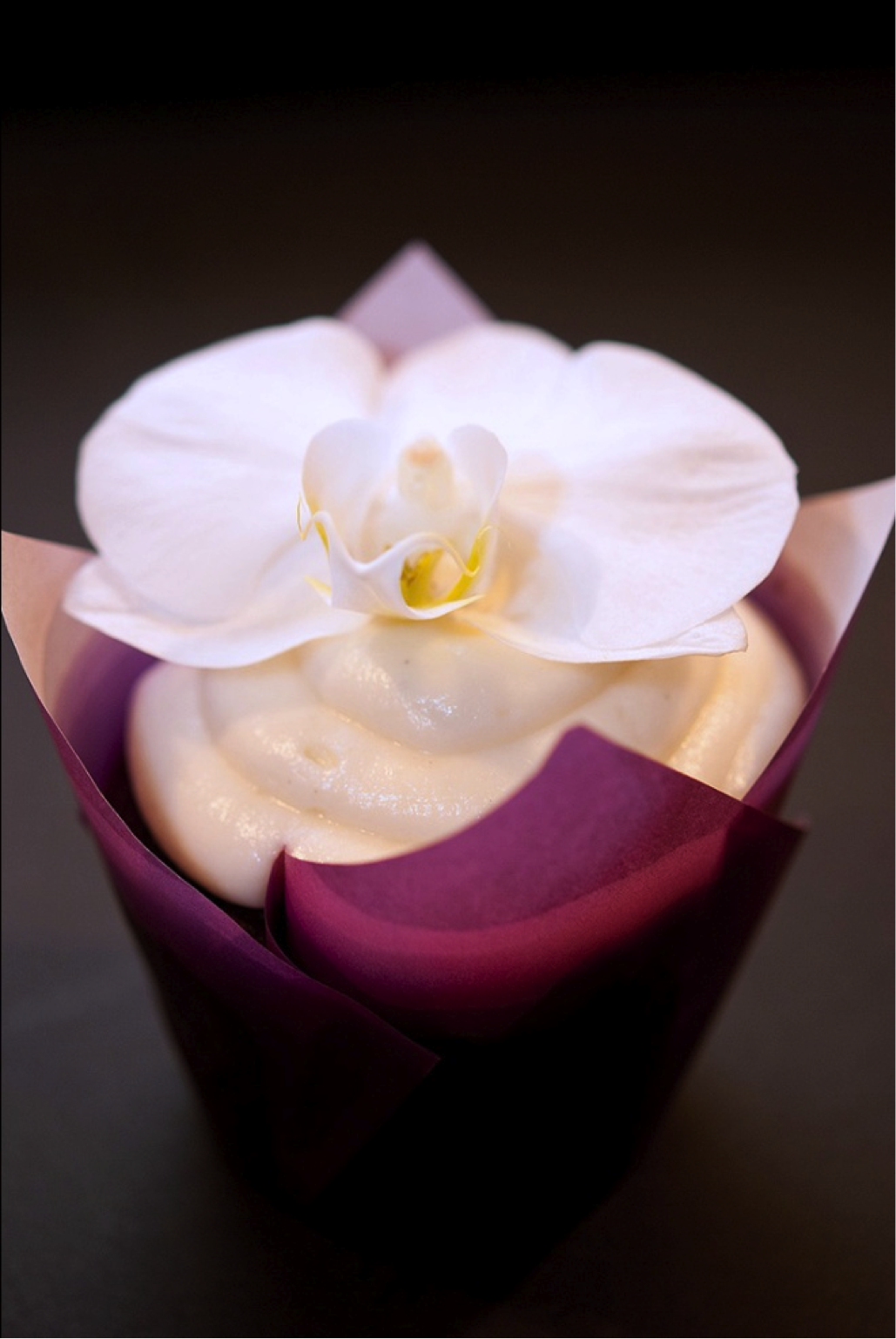 Hello! Welcome to the Beanilla Trading Blog. My name is Chef Sarah and I will be your photographer, author and chef. It is with great pleasure that I get to introduce you to myself and the Beanilla product line.
This post was posted in Recipes and was tagged with Mexican Vanilla Extract, Almond Extract
24 May
Posted in Recipes, Vanilla Bean Recipes, Vanilla FAQs by Brent | 45 comments
Have you ever wanted to learn how to make vanilla extract? Homemade vanilla extract is prized for its full, rich, complex flavor and an incredibly smooth aroma and is truly in a different league than what can be procured from most grocery stores. The difference between pure vanilla extract and imitation vanilla is simple. Pure vanilla extract is made from whole vanilla beans, while imitation and clear vanilla utilizes imitation flavors and chemicals.
All photos courtesy of MyBakingAddiction.com
Making vanilla extract is fun and simple! Simply take 5-7 whole vanilla beans (depending on size/length/variety), split lengthwise and add to 8 ounces of 35%+ alcohol (70+ proof). Any type of alcohol can be used, but bottom shelf vodka is most common because it will not add any additional flavors to the extract. Bourbon, rum and brandy can also be used. After 8 short weeks the extract is ready to enjoy.
This post was posted in Recipes, Vanilla Bean Recipes, Vanilla FAQs and was tagged with Homemade Vanilla, Vanilla Extract, DIY, Vanilla Bean Recipes
15 May
Posted in Recipes, Vanilla Bean Recipes by Brent | 1 comments
The soothing aroma of cinnamon and vanilla is sure to impress anybody walking through your front door while making this recipe. Another great development from Rachel at www.rachelcooks.com is Cinnamon-Vanilla Bread with Tahitian Vanilla Bean Whipped Butter. We hope you enjoy! 
This post was posted in Recipes, Vanilla Bean Recipes and was tagged with Vanilla Bean Recipes, Cinnamon, Tahitian Vanilla, Breakfast
14 May
Posted in Recipes by Brent | 3 comments
There are two major reasons we love to work with Rachel from www.rachelcooks.com. First, her recipes are crazy! Seriously, who would have thought of Orange Creamsicle Buttercream made with Vanilla Beans? Second, she's from Michigan. We always enjoy the opportunity to work with our "neighbors", especially when vanilla is involved.
This post was posted in Recipes and was tagged with Buttercream Frosting, Vanilla Paste
05 May
Posted in Drinks & Cocktails, Recipes, Vanilla Bean Recipes by Garrett McCord | 3 comments
By Garrett McCord, author of Vanilla Garlic
This cocktail utilizes a modern, summery mix of unique flavors that blend together surprisingly well. A modern simple syrup infused with rhubarb, rosemary, and vanilla is splashed together with a vodka and sliced cucumbers.
Served from a pitcher into glasses filled with waiting ice the mix is topped off with a bit of ginger ale. The drink is intriguing and mellow and sure to be a hit at your next party.
This post was posted in Drinks & Cocktails, Recipes, Vanilla Bean Recipes and was tagged with Rhubarb, Rosemary, Drink, Cocktail