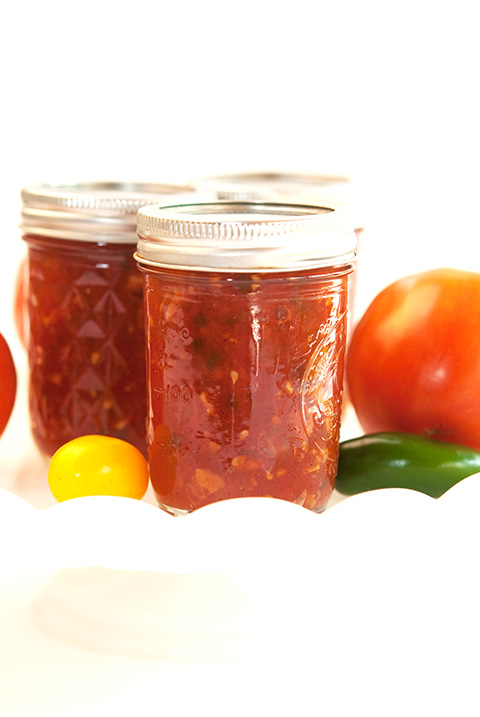 It's canning season;that time of the year when you wonder why in the world you planted that many tomato, jalapeño and squash plants?! After a long and often dreary winter, the anticipation of planting and tending to a large garden full of vibrant fruits and vegetables is extremely enticing to all garden savvy Midwesterners. In our giddiness for warm weather and green growth, we often forget that at the end of a very brief (sadly) warm and sunny summer, we are left with more vegetables than one family of four could ever eat! What do we do? We can! Canning preserves that sun-kissed real vegetable taste that many of us crave in the long winter months. A bright jar of fresh fruits and vegetables that gives us the hope that spring will come once again and endurance to brave the long cold winters.
This post was posted in Recipes, Snacks & Salads, Vanilla Bean Recipes and was tagged with Canning, Jam
01 Sep
Posted in Breakfast and Brunch, Recipes by Sarah | 0 comments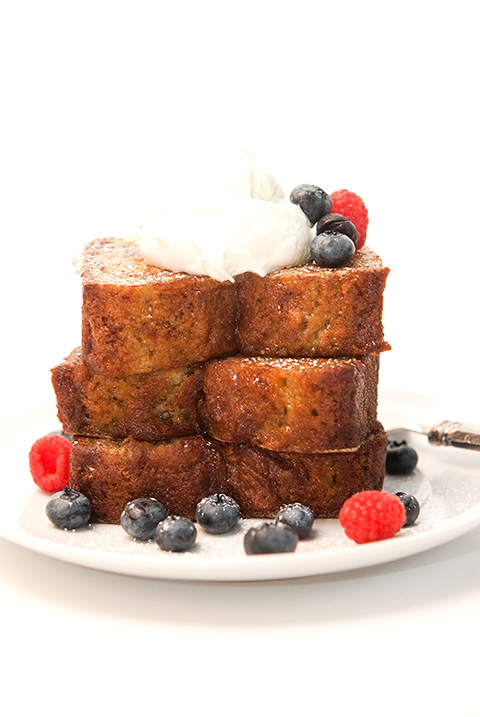 There is nothing quite as homey or satisfying in the morning as a slice of freshly made banana bread. Warm from the oven slathered in butter, it is the perfect accompaniment to a hot cup of coffee! Let's be honest though, who has the time to make from scratch a loaf of bread?! I think I found the perfect solution to this conundrum! Banana bread French toast! The bread can be made days, or even weeks, ahead of time when it fits into our hectic schedules, and then frozen. Simply remove the frozen bread the night before and let it thaw out on the counter. Add some fresh berries and a simple mascarpone whipped cream, and your loved ones will think you slaved for hours just for them.
This post was posted in Breakfast and Brunch, Recipes
26 Aug
Posted in Drinks & Cocktails, Recipes by Sarah | 0 comments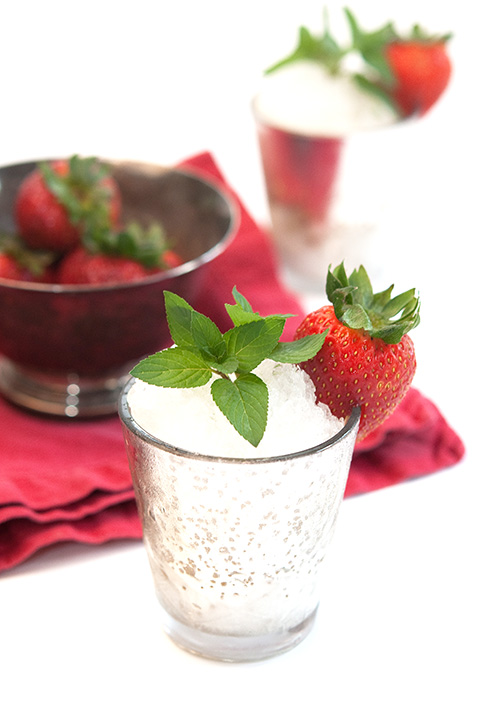 It's a sweltering August evening and you are looking for the perfect drink to serve your guests -- something that is not too sweet but it still light and fruity with a punch. Mint juleps are cold, refreshing and beg to be sipped slowly -- perfect for those hot summer nights surrounded by friends and great food.
The mint julep has a long and rich history. The drink gained popularity in celebration of the Kentucky Derby in 1938, and sold for $ 0.75 in a souvenir cup that patrons could take home with them. On average, the Derby sells more than 80,000 of this signature drink during the event. The question still remains, "Why do you always see mint juleps in a classic and recognizable silver cup?" The south is rich in tradition, and the mint julep cup was traditionally given as gifts at weddings, christenings and races. The cup symbolizes achievement, high regard and prestige.
This post was posted in Drinks & Cocktails, Recipes and was tagged with Strawberries
19 Aug
Posted in Desserts, Recipes, Vanilla Bean Recipes by Sarah | 0 comments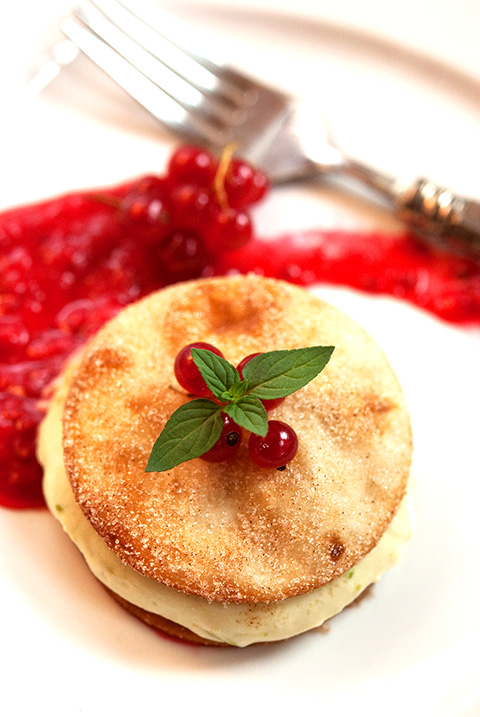 My husband loves avocados, which was great when we lived in San Diego where fresh avocados were available year round. Finding the perfect ripe avocado that doesn't cost $3.00 proved to be a bit of a challenge here in West Michigan this winter. When the season began again, and the prices dropped to a more reasonable $1.50, I began to think once again about this luscious little fruit. Fresh guacamole is delicious, sliced avocado is lovely and salads of avocado are amazing, but after awhile it becomes a little monotonous. In my quest to discover new ways to use this creamy, delicious fruit, I have found and created a couple new desserts. I know it's hard to grasp, but avocados are delicious in dessert applications! The texture of the fruit makes it easy to blend them into ice cream and whipped creams. My favorite way to use them is in a delicious avocado cream. A simple combination of  heavy cream and sugar beaten together with half of an avocado can create a heavenly dessert. Kick it up a notch with a crispy cinnamon sugar tortilla and a delicious currant sauce.
This post was posted in Desserts, Recipes, Vanilla Bean Recipes
14 Aug
Posted in Desserts, Recipes by Sarah | 0 comments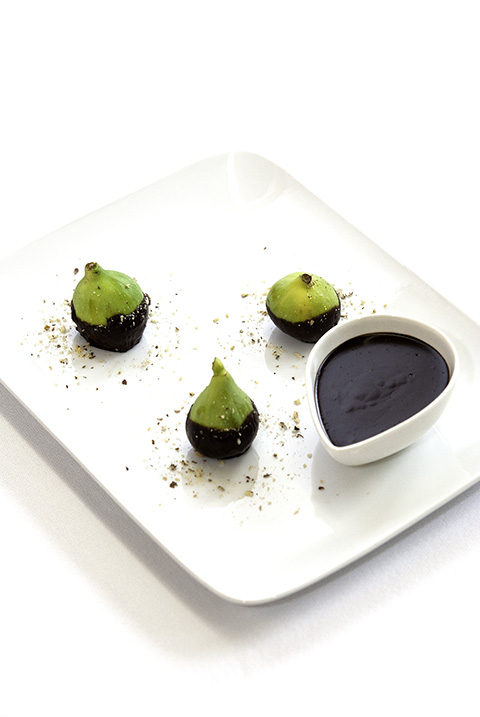 If you have never experienced the taste of a fresh fig now is the time to try one! Green Kadota figs have a very short growing season, typically late July to early September. The small green fruit produces a bright green exterior and a beautiful pink interior. The fruit is less sweet than its black counterpart, the mission fig. Green figs are the perfect accompaniment to a crisp glass of white wine or a delicious variety of gourmet cheeses. One of my favorite ways to serve this small fruit is dipped in rich dark chocolate sauce and rolled in chopped hazelnuts. Simple and elegant, this dessert is the perfect way to satisfy those sweet cravings without feeling too guilty.
This post was posted in Desserts, Recipes
11 Aug
Posted in Desserts, Recipes, Vanilla Bean Recipes by Sarah | 0 comments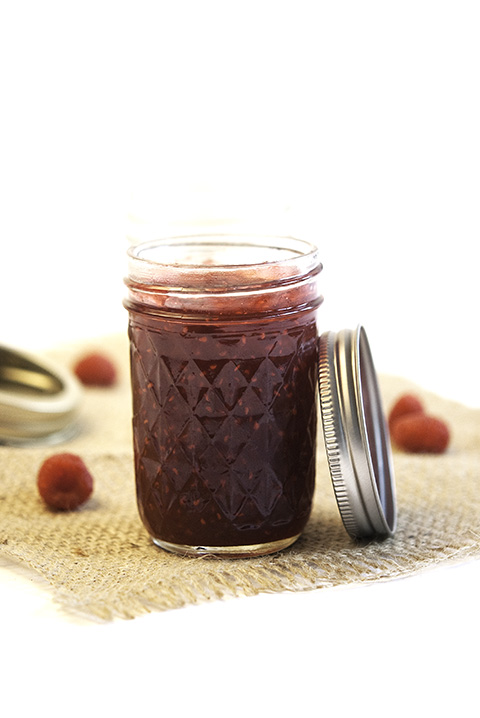 Raspberry picking season is finally upon us! Sweet, juicy, ripe red raspberries that beg to be eaten right from the plant. Those berries that do make it home usually are eaten by the handful or frozen on sheet trays, bagged and labeled for the long winter months ahead. But..... what do you do when your plants gave you more than you can handle, or when that 5 pound box called out to you at the farmers market? Make jam of course!
This post was posted in Desserts, Recipes, Vanilla Bean Recipes and was tagged with Jam
06 Aug
Posted in Desserts, Recipes by Sarah | 0 comments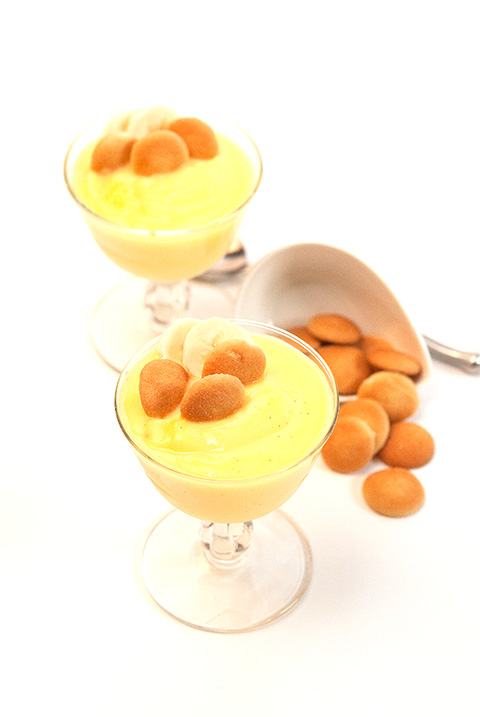 The iconic South, rich in tradition, steeped in history and brimming with classic Southern cuisine. New Orleans is known for their Po' Boys, crawfish, gators and beignets. North Carolina is often associated with liver mush, hushpuppies, country ham, grits and, of course, Carolina barbecue. One dish that many southern states have in common is banana pudding. Every traditional southern family at one time or another has consumed this classic southern treat.
This post was posted in Desserts, Recipes
30 Jul
Posted in Cookies & Baked Goods, Recipes by Sarah | 0 comments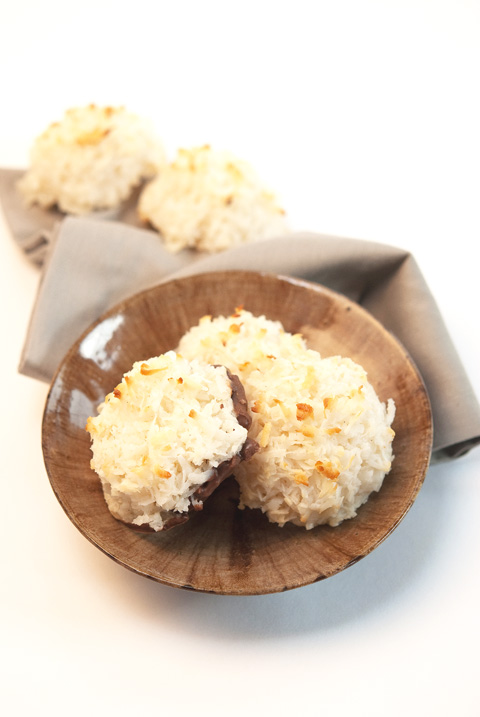 There is a distinct difference in both flavor and texture between a macaroon and a macaron! One little "o" separates the cookies in the dictionary, but the two confections are worlds apart in flavor, texture and appearance. The macaron is an utterly French creation; crisp on the outside, but soft and chewy on the inside. Butter cream graces the center of one of the two cookies. One bite and your mind wanders to quaint Parisian patisseries. I have made it known that French macarons are one of my favorite desserts, but macaroons are a close second. Macaroons are a classic American creation, vastly different from the French macaron. The macaroon is essentially a coconut cookie, reminiscent of the center of a Mounds candy bar, but lighter and more airy. The addition of dark chocolate pushes this simple and delicious treat over the edge of decadence.
This post was posted in Cookies & Baked Goods, Recipes
27 Jul
Posted in Desserts, Recipes by Sarah | 0 comments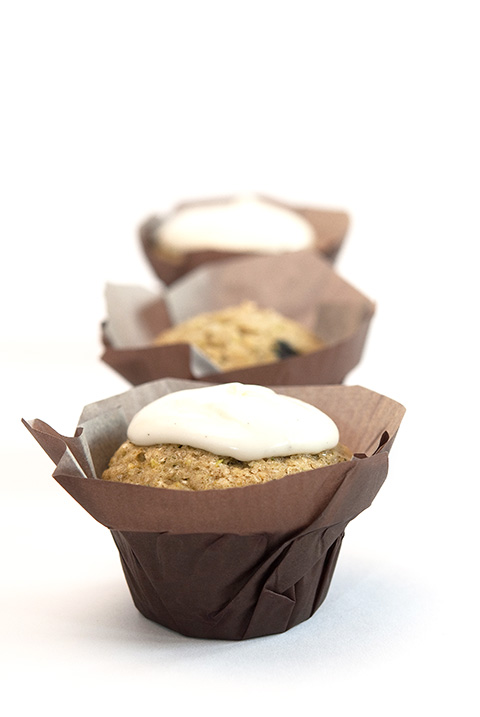 My garden is huge! The tomatoes have all grown together to form one gigantic tomato plant. I pick up one branch and realize that I will have more tomatoes than any one family could possibly ever need. If you see me trying to give them away to neighbors, friends or even on the side of the road in a makeshift farm stand, please politely smile and wave. The tomatoes may have taken over, but the zucchini is just getting started. I was able to go out and pick a few the other day. While flipping through magazines and websites for culinary inspiration, I stumbled upon a delicious recipe for zucchini muffins. Perfect! Zucchini muffins are delicious on their own, but the addition of fresh picked blueberries and a tart and creamy cream cheese glaze pushes them over the top.
This post was posted in Desserts, Recipes and was tagged with zucchini
23 Jul
Posted in Recipes, Snacks & Salads by Sarah | 0 comments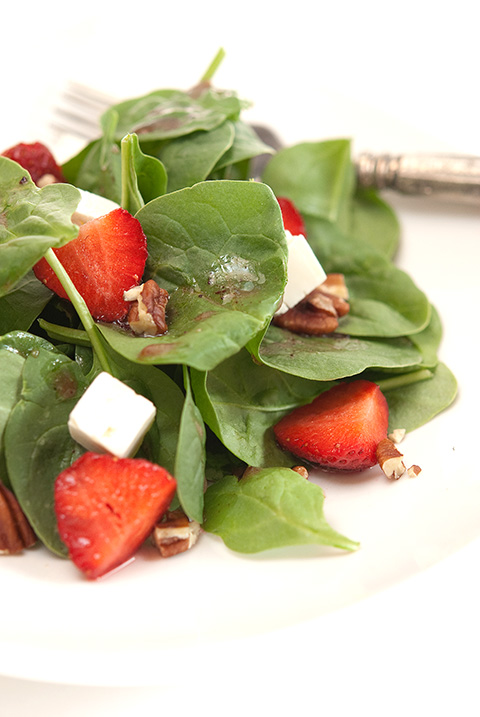 There is nothing more beautiful or fragrant than a strawberry picked fresh from the field. Warmed by the summer sun, the bright red and juicy berry begs to be eaten. The berries that make it home are the perfect addition to any dessert, but why stop at dessert? Freshly picked strawberries are the perfect combination of sweet and tart. The perfect complement to a fresh spinach, briny feta and crunchy pecans. My mouth waters just thinking about it.
This post was posted in Recipes, Snacks & Salads and was tagged with Salad