The craft beer movement has been part of my life for more than 15 years. In my early 20's, I vividly remember consuming some of the most delicious microbrews in the Pacific Northwest, along with fresh salmon and some of the most delicious sushi I've had in my life. As life moved on, and the scenery changed from evergreens and fresh fish to wide open spaces and corn fields, our love of microbrews and craft beers evolved. The craft breweries were not as prevalent in the Midwest as they were in the Pacific Northwest, so we resorted to creating our own. A sudden move to sunny San Diego once again put us in the center of brewing innovation. Places like Stone and Firehouse Brewing changed our views on bold and unique brews.
This post was posted in Desserts, Recipes and was tagged with Caramel
23 Jun
Posted in Confections, Desserts, Recipes, Vanilla Bean Recipes by Sarah | 0 comments
There is nothing quite as simple or versatile as homemade vanilla sugar. Vanilla sugar can be utilized in a variety of desserts; from apple pies, snickerdoodles and crème brûlée to light and airy pavlova's. Vanilla sugar can even be used in savory recipes to give a slight sweetness to acidic foods such as barbecue sauce and vinaigrettes. Add to drinks such as coffee or tea - the possibilities are endless!
This post was posted in Confections, Desserts, Recipes, Vanilla Bean Recipes and was tagged with homemade vanilla sugar, how to make vanilla sugar, Vanilla Sugar
18 Jun
Posted in Desserts, Recipes, Vanilla Bean Recipes by Sarah | 0 comments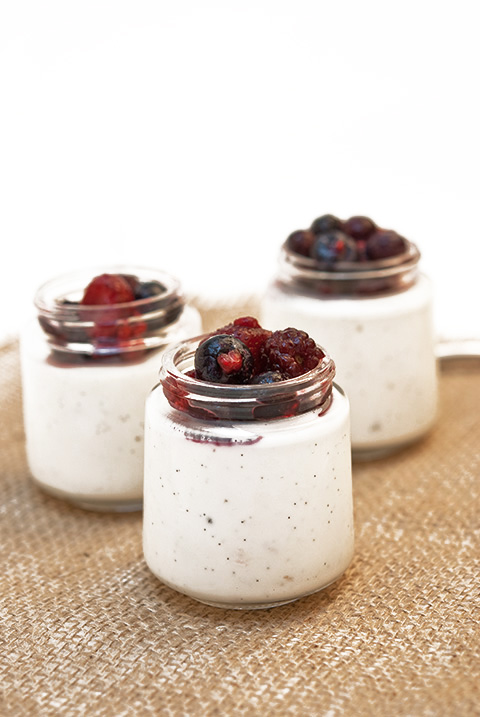 Panna Cotta is a sweet, creamy and tangy custard-like dessert, minus the eggs! Panna Cotta is a quintessential Northern Italian dessert, perfect for warm summer nights. Panna Cotta can be served with fresh fruit, berry coulis, homemade caramel sauce or simply drizzled with fresh honey. Tahitian vanilla beans enhance the tangy flavor of the cream and buttermilk while lending a slight floral flavor to the dessert. This is the perfect dessert to make ahead and impress your guests!
This post was posted in Desserts, Recipes, Vanilla Bean Recipes
12 Jun
Posted in Desserts, Recipes by Sarah | 0 comments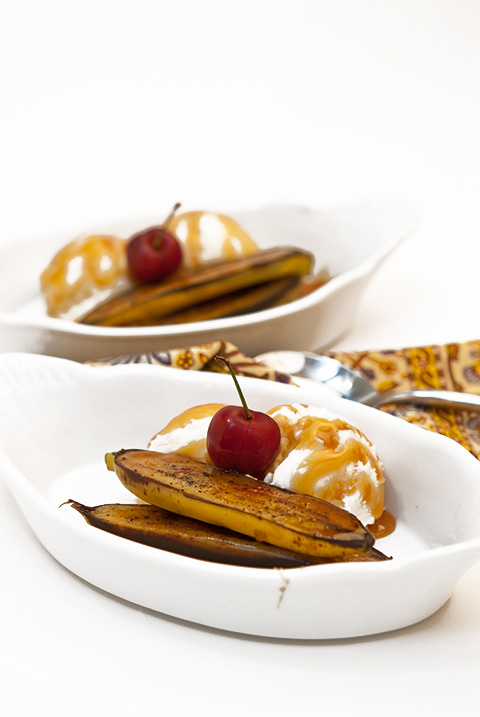 Do you have a special place from your childhood that your mind wanders to from time to time? I do! I come from a large family of six boys and me. I am the oldest, and the only girl. Lucky me, huh?! Needless to say, this made one-on-one time with our parents difficult at times. Some of my fondest memories were the one-on-one times I spent with my father. Small moments like learning more about who my parents were beyond the everyday moments of being parents stand out in my mind. My dad was a master fly fisherman, and he also was one of the few craftsmen left in America who completely hand crafted and sold custom bamboo fly rods as a hobby. These were truly labors of love from hand planing the large pieces of bamboo that would arrive at our home, to gluing and kiln-drying the entire finished product. There were many more steps to the process, but my favorite step was when he had completed a rod and tested it in our backyard...the fluid motion of his hand combined with the whooshing sound of the lines, so graceful and fluid. When he had finished testing the rod and was satisfied with the craftsmanship, he would treat us to ice cream. This was not just any ice cream shop. This was "dad's special" ice cream place. The ice cream tasted better than any other place I knew--soft and creamy, full of flavor. The most important part of the memory for me was, and still is, is that I got to spend time with my dad.
This post was posted in Desserts, Recipes and was tagged with Bananas
09 Jun
Posted in Desserts, Recipes, Vanilla Bean Recipes by Sarah | 0 comments
I embrace technology whole heartedly. My iPad, iPhone and digital camera rarely stray far from my satchel. I love being connected to anyone and everyone far and near, but I simply can't embrace reading my favorite publications in digital form. There is something about the feel of flipping through my favorite food magazines and cookbooks, and the feel of the pages and the vibrancy of the photographs gracing the pictorials. I have a file of my favorite international food magazines that I often refer to when creating new recipes. The pages are worn and many are dog-eared waiting for future projects, but I wouldn't trade them for an e-reader or the simplicity of the iPad. I recently pulled one of them out looking for inspiration; a beautiful recipe for marinated raspberries and coconut granita caught my eye. Simple, unique and refreshing! I took the concept and adapted it to fit Beanilla and what I think you, the reader, will enjoy!
This post was posted in Desserts, Recipes, Vanilla Bean Recipes
06 Jun
Posted in Appetizers, Recipes, Snacks & Salads by Sarah | 0 comments
I recently walked into the grocery store and was immediately greeted by the sweet aroma of strawberries. The sweet smell instantly transported me back to Southern California. The strawberry fields in Carlsbad were in full production this time of year. The kids and I loved to gather up our beach gear, put the top down on the jeep and head to the coast for a day of sun, sand and strawberry picking. Many of the sweet berries never quite made it home, but those that did usually ended up in a simple fruit salad or even homemade jam to savor during the winter months.
This post was posted in Appetizers, Recipes, Snacks & Salads and was tagged with Fruit
03 Jun
Posted in Desserts, Recipes, Vanilla Bean Recipes by Sarah | 0 comments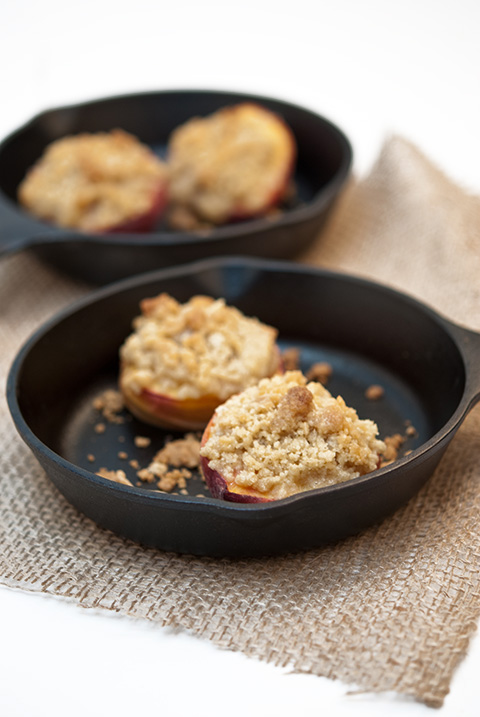 I get so excited this time of year! The trees are blooming, the birds are chirping, the sun is shining and the fruit is starting smell like fruit. If you don't live on the west coast, you know what I'm talking about… There is a time in the dead of winter when you walk into the grocery store and the fruit and produce aisles smell like the floor cleaner they used earlier that morning. The strawberries are still red and ripe, but that intoxicating smell of fresh strawberries doesn't overwhelm you. The raspberries don't smell like raspberries, and if you're lucky enough to find a peach, they smell like the packing material they arrived in. But… this time of year the produce aisles magically transform. The aroma of freshly picked fruit greets you the moment you step in. Finally! Fruit that tastes like fruit, and soon tomatoes that don't taste like cardboard! If you live in the Midwest, celebrate this time (it is fleeting) with a fresh peach crumble. Simply slice the deliciously aromatic peach you can now find in the produce aisle and top it with a simple crumble. Bake to enhance the sweetness of the fruit, and store this memory away for next winter.
This post was posted in Desserts, Recipes, Vanilla Bean Recipes and was tagged with Peaches
30 May
Posted in Desserts, Recipes by Sarah | 0 comments
Classic blueberry pie is the quintessential summer dessert, and the perfect addition to any barbecue or backyard picnic that you may have planned this summer. This past weekend was the unofficial kickoff to barbecue season. Many of us celebrated the Memorial holiday weekend grilling out with friends and family, while others brought the RV out of storage or dusted off, and aired out their tents. I have beautiful memories of big family picnics packed up and hauled out to the Holland State Park. We would pick the perfect spot for everyone and set up camp. My grandmother always made her famous potato salad and perfectly cooked pasta salad with huge chunks of cheddar cheese. Aluminum foil would be brought out to line the community grills, and burgers and hotdogs would be cooked to perfection. There was never a lack of desserts -- homemade cookies and pies would magically appear from the picnic basket towards the end of the meal. Completely stuffed and happy to relax on our blankets in the sun, we would watch the boats slowly sail through the channel on their way out to bigger bodies of water. I feel very blessed to have such wonderful Michigan summer memories of my childhood. What is your favorite summer holiday memory?
This post was posted in Desserts, Recipes and was tagged with Blueberry
28 May
Posted in Breakfast and Brunch, Recipes by Sarah | 0 comments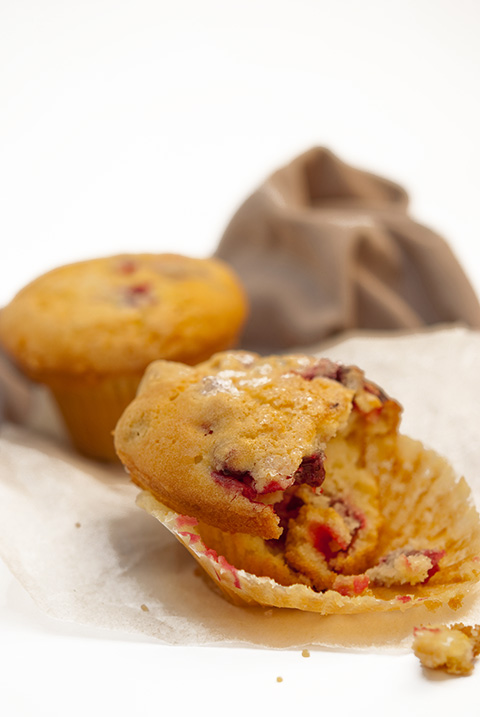 Sweet oranges pair perfectly with tangy cranberries in this soft and fluffy muffin creation. Typically, when you think of cranberries and orange juice your mind instantly wanders to big mid-day meals filled with mounds of roasted turkey and carb loaded stuffing. Cranberries are a very versatile fruit that can be utilized in many applications beyond Thanksgiving dinner. Cranberry-orange muffins are a great example. The muffin is inherently sweet, the orange juice adds a nice sweet citrus flavor and the cranberry adds an unexpected pop of tartness. This is the perfect combination of flavors to brighten up any morning routine. This muffin is wonderful just as it is, but the addition of Tahitian vanilla bean paste brings it to a whole other level of deliciousness.
This post was posted in Breakfast and Brunch, Recipes
23 May
Posted in Drinks & Cocktails, Recipes by Sarah | 0 comments
My husband and I are both very busy! Careers, home improvements, children and dogs often leave us exhausted and with little time for ourselves as a couple. A few years ago we started incorporating one-on-one time into our daily routines. It may be as simple as standing in the kitchen chopping vegetables for dinner together to something as elaborate as remodeling a bathroom.  The time apart from the daily stress of life brings us closer together and helps us function better as a team in our family life.
This post was posted in Drinks & Cocktails, Recipes